Community radio Alfaz-e-Mewat launches the radio series 'Mitti Ki Khushbu': A series on soil health management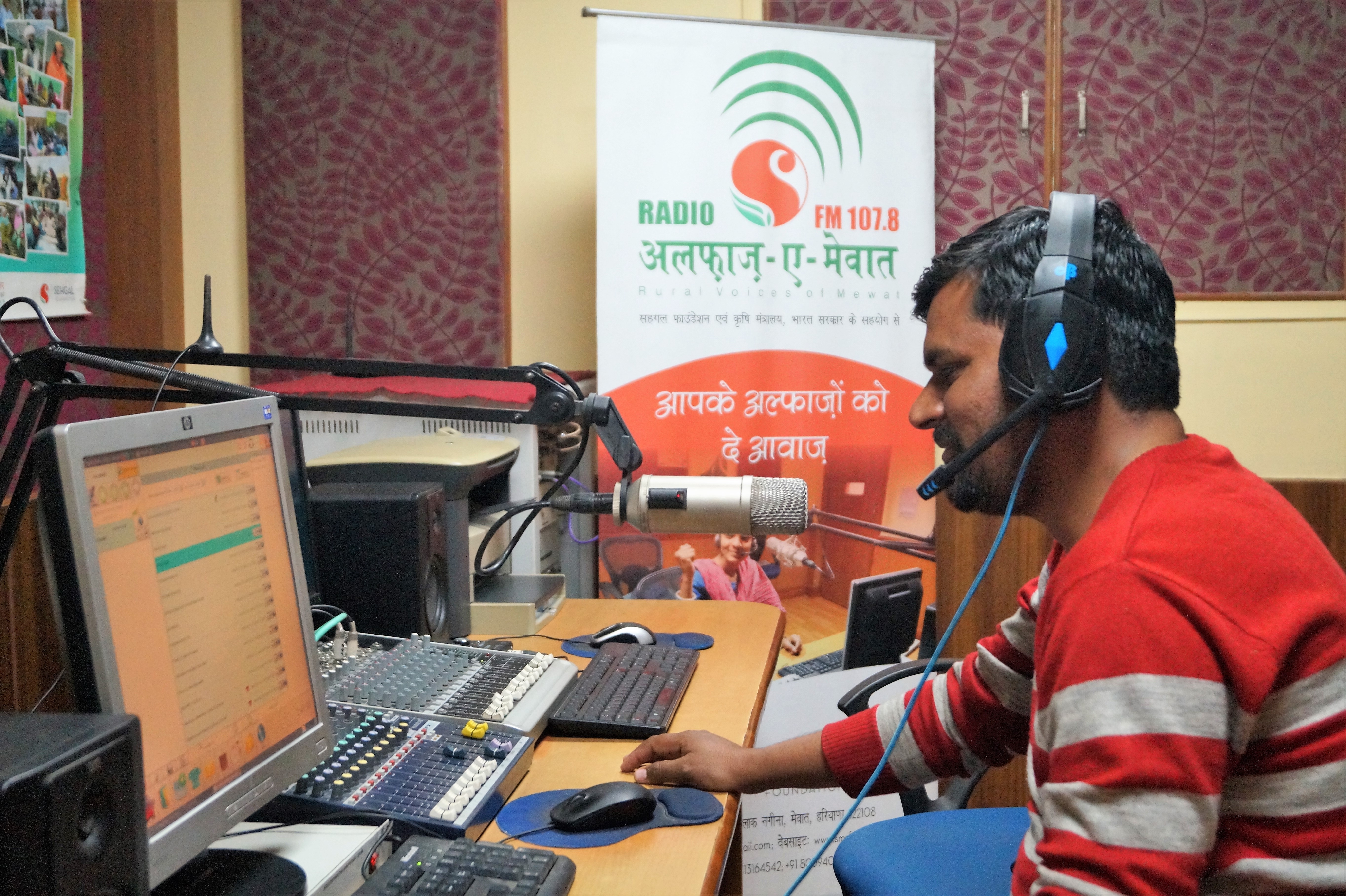 A special radio series "Mitti Ki Khushbu: Mitti Ka Gyan Kheti Ki Jaan" has been launched on Community Radio Alfaz-e-Mewat FM 107.8 (an initiative of S M Sehgal Foundation) in collaboration with Commonwealth Educational Media Centre for Asia (CEMCA). The series aims to raise awareness about the importance of soil health management for sustainable agriculture and food security. Through engaging and informative episodes, the series will cover topics such as the importance of soil, understanding soil health reports, nutrient applications as per soil test reports, types of soils, and changing patterns of farming and crop rotation.
Pooja Oberoi Murada, Principal Lead, Outreach for Development at S M Sehgal Foundation and representative at Community Radio Alfaz-e-Mewat, shared that the objective of the 12-episode radio series is to facilitate listeners to become learners through a combination of on-air and off-air programming. The programs encourage farmers to use soil testing as a management tool to make scientifically sound decisions about their land soil fertility and achieve maximum yields from their crops. Through this collaborative effort, farmers will gain valuable insights into how to optimize their farming practices and improve their yields. Additionally, to reach out to people in the most remote areas, the station will conduct​ ​focused group discussions, narrowcast the radio program, and ​collect audio feedback from listeners. These efforts will help us better understand the needs and concerns of the community and ensure that our programming is relevant and responsive."
Listeners can tune in to the radio series every Thursday and Sunday at 9:35 am and 7:35 pm on Community Radio Alfaz-e-Mewat FM 107.8. To engage with the series, listeners call at Alfaz-e-Mewat's studio number 9813164542 to ask questions and share their concerns in the context of farming. This interactive feature allows listeners to share their thoughts and ideas about each episode.
About Alfaz-e-Mewat: Community radio Alfaz-e-Mewat was established by S M Sehgal Foundation in the year 2012. The station broadcasts 13 hours daily reaching over 225 villages of Nuh, Haryana. In the twelve years of broadcast experience, the station has given a platform to the community to discuss topics that relate to them and bridging the information divide. The radio is connected to every section of the community through various thematic programs on agriculture, water management, climate change, health, gender, and so on.
For more information, email : Communications@smsfoundation.org
© Renalysis Consultants Pvt Ltd