Tata Steel Foundation Dedicates Mobile Public Health Unit for the Community around Bamnipal
By NGOBOX
August 19, 2023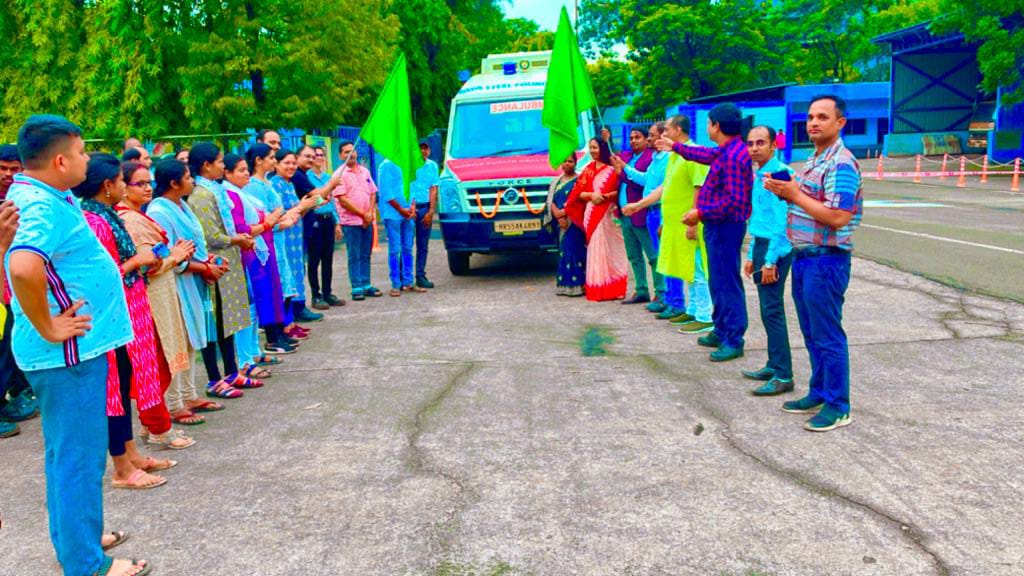 With an objective to provide quality healthcare services to the people residing in and around the Ferro Alloys Plant of Tata Steel at Bamnipal at their doorstep, Tata Steel Foundation (TSF) dedicated a Mobile Public Health Unit (MPHU.
The MPHU was flagged off by Ambika Prasad Nanda, Head CSR (Odisha), Tata Steel and Lovlin Swain, Head, Ferro Alloys Plant, Bamnipal, Tata Steel.
Dr Jayant Kumar Tripathy, Unit Lead, TSF, Bamnipal, Basanti Murmu, Sarpanch, Rasol Panchayat, Pratima Jena, Sarpanch, Radhikadeipur Panchayat, Ghanashyam Bari, Sarpanch, Tangriapal Panchayat, Bijay Kumar Jena, Sarpanch, Deulakan Panchayat, Akshya Nayak, Manager Public Health, TSF, Hrushikesh Sahoo and Subash Chandra Barik, Social workers, representatives of Gulzarilal Biswas of Wockhardt Foundation, and others were present on the occasion.
The Mobile Public Health Unit (MPHU) will cater to more than 20,000 people residing in 12 villages of five nearby gram panchayats including Rasol, Tangriapal, Radhikapur, Kiajhar and Deulakan Grampanchayats of Harichandanpur, Ghasipura and Dangadi Blocks by providing basic quality health care facilities to the people at their doorstep. As per the schedule, it will move twice a day to different villages. Along with a doctor, a team of six paramedics and support staff will be there and offer free consultation, investigation, counselling, and medicines.
With this initiative, Tata Steel Foundation aims to provide preventive, promotive and primary healthcare services to the local community focusing on behavior change communication, improving health seeking behavior, screening for non-communicable diseases, and creating awareness on seasonal diseases and its counter measures.
© Renalysis Consultants Pvt Ltd