To amplify voice of persons with disabilities, International Conference of Disability, Equity, Justice organized by Civil20 Working Group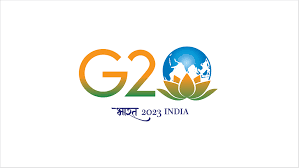 Civil20's (C20) Disability, Equity, Justice Working Group hosted a International Conference in New Delhi which was joined by over 500 persons in-person and online. Persons with disabilities and disabled experts joined in from 9 countries in- person and over 15 countries online.
Disability, Equity, Justice is one of the 15 working groups within C20, an official engagement group of G20. In a historic move, Civil20 India created a stand-alone working group to respond to the needs of 1.3 billion persons with disabilities, and include this largest minority of the world. This has never been done before in Civil20 or G20 processes. It showcases India's historic leadership to ensure that disability finds space within G20 declarations moving forward.
While G20 India speaks of women-led development, the Civil20 brought it into practice by having Ms Nidhi Ashok Goyal, a woman with disability herself and a champion of disability rights globally, as the main coordinator of this working group. She is also the Founder and Executive Director of Rising Flame, and Steering Committee Member of Civil20 India. It is an important step that Civil20 recognised a woman with a disability from the Global South to lead this effort.
"Research shows that the cost of exclusion can be as high as 7% of the GDP of a country, hence it is important that persons with disabilities are at the table to ensure that the economic development is just, resilient, inclusive, and sustainable. As an outcome of efforts and community response, C20 leaders decided to mainstream disability and announced the creation of this stand-alone group to amplify the voices of persons with disabilities. This dedicated attention to disability rights will have a profound positive impact on persons living with disabilities, worldwide," Ms. Goyal shared.
The main objective of the working group is to develop a policy brief that is representative of persons with disabilities and inclusive of the diverse issues of women & persons with disabilities, through a participatory and consultative process. Prior to the International Conference, the working group organized 4 hybrid consultations across the country where over 1000 participants from 15 countries shared their views and discussed issues such as inclusive education, women with disabilities, meaningful participation, workforce inclusion, livelihoods & new age jobs, and access to health.
Many important C20 delegates and sectoral experts were a part of these consultations and the Conference, including Mr Vijay Nambiar, Former Ambassador of India, Sherpa – C20, Shri Rajesh Aggarwal, Secretary, Department of Empowerment of Persons with Disabilities and Mr. Shombi Sharp, UN Resident Coordinator.
The Conference began with a cultural performance by We Are One, a troupe of artists with disabilities. The inaugural session comprised a journey presentation on the Disability, Equity, Justice Working Group by Ms. Goyal, followed by a day of plenary sessions and discussions on important topics such as how to make economies and communities more inclusive, how education, skilling and livelihood generation can aid persons with disabilities and how accessibility is pivotal to sustainable development. Delegates also shared their views on disability at the intersection of environment, climate justice and disaster risk reduction, and all other G20 priority areas.
About Rising Flame
Rising Flame is a national award-winning non-profit organisation based in India, working for the recognition, protection, and promotion of human rights of people with disabilities, particularly women and youth with disabilities. Rising Flame's vision is to build an inclusive world in which diverse bodies, minds, and voices thrive with dignity; live free of discrimination, abuse, and violence; and enjoy equal opportunities and access. Since our establishment in 2017, we aim to enable persons with disabilities standing at multiple intersections to have a voice, have a space, be heard and lead from the front. As a self-led organisation, we are committed to upholding disability justice values and feminist principles.
© Renalysis Consultants Pvt Ltd