Tree Plantation Drive by Cadila Pharma and Dholka Taluka Police
By Cadila Pharmaceuticals
January 5, 2021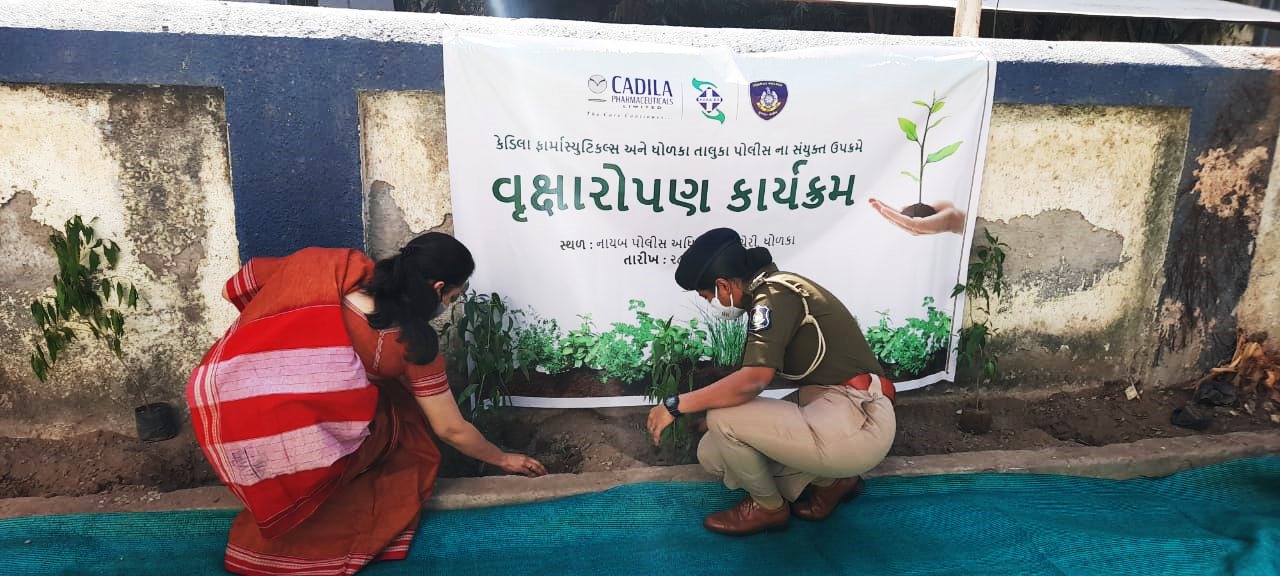 Cadila Pharmaceuticals' CSR team in association with Dholka Taluka police conducted a tree plantation drive and planted around 400 different samplings at the office of Dy. Superintendent of Police, Dholka, Dist. Ahmedabad.
The drive was conducted on 28th December, 2020 where police officials and the CSR team of Cadila Pharmaceuticals participated together to take the journey of conserving the nature. The event was graced by Ms.RinaRathva, DYSP. She was appreciative of the CSR initiatives taken up by Cadila Pharmaceuticals and agreed for joint initiatives in future for betterment of community and environment.
Cadila Pharmaceuticals is on a journey to make this world a greener place with extensive tree plantation drives across the state. In the year 2020, CadilaPharma planted over 33,000 saplings and over the past 2 years, the CSR team of CadilaPharma has planted over 94,000 saplings in and around Ahmedabad.
In the year 2020, CadilaPharma (www.cadilapharma.com) distributed over 13000 essential kits to local communities and govt. school students and sanitisers and masks to those affected by lockdown. In addition to this, Kaka-Ba hospital – an initiative by Cadila Pharmaceuticals, in Hansot, district Bharuch, has been treating patients free of cost for their illnesses.
Tags
© Renalysis Consultants Pvt Ltd