Yudiz Solutions also celebrated Raksha Bandhan with Blind People's Association
By NGOBOX
September 2, 2022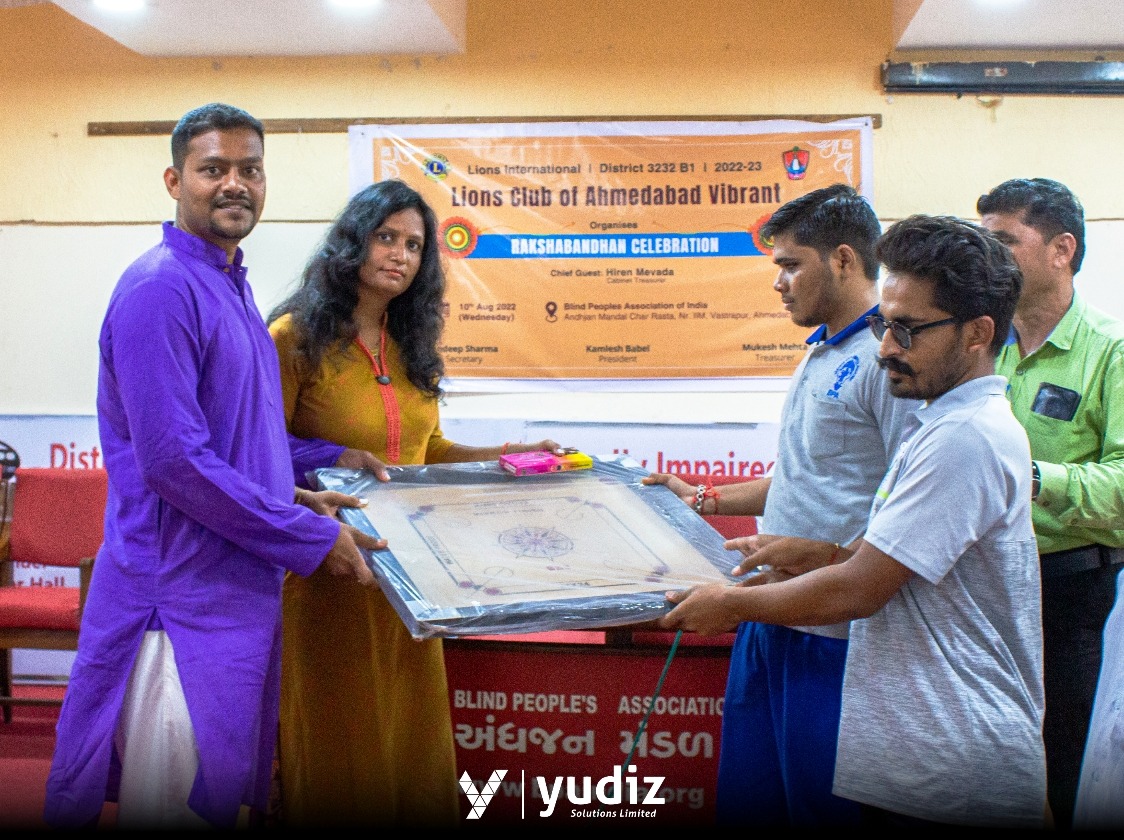 Yudiz Solutions, an Ahmedabad-based digital transformation and technology services company with a presence in India, Canada and the UK gifted sports equipment to the Blind People's Association (BPA) to mark Raksha Bandhan and Independence Day.
Festivals are a great time for bonding with the community, and the team of Yudiz Solutions also celebrated Raksha Bandhan with the specially-abled at BPA. It was only a first such experience for most of the team members, but also brought smiles to the faces of the specially-abled.
"It was great to spend time with some highly talented and smart specially-abled persons and learn from their experiences and struggles. They have an undying spirit and a never give up attitude. Many of them are interested in sports which is why we gifted sports equipment to them. We are thankful to Blind People's Association for giving us this wonderful opportunity and an amazing experience. We will continue to have more such engagements in sync with our belief that together we can achieve more and create better communities," said Pratik Patel, Co-founder, Yudiz Solutions.
Apart from smiles and sweets, the day was also full of smart talks as Pratik Patel and others shared insights about recent developments in the global technology world with BPA officials. They were also given a brief insight into Yudiz Solutions and its work.
Doctor Bhushan Punani, executive secretary of the Blind People's Association, express his gratitude to Yudiz Solutions Ltd for supporting the efforts on this auspicious occasion.
Yudiz Solutions has 13+ years of experience in providing scalable solutions covering multiple technology segments such as Blockchain development, Game Development, Web development and mobile app development. The company has successfully executed projects related to AR/VR segments and has expertise in UI/UX designing as well as AI.
© Renalysis Consultants Pvt Ltd