Back to the Grant Listing
Post a Grant announcement
Advertise with us
Online store
Subscribe our Weekly Newsletter
More Grants
---------------------------------------------
Applications Invited for Blue Natural Capital Financing Facility Grant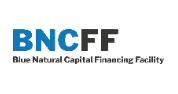 Organization: Blue Natural Capital Financing Facility (BNCFF)
Apply By: 20 Feb 2023
Grant Amount: 250000 Euro
About the Organization
The Blue Natural Capital Financing Facility (BNCFF) aims to support Nature-based Solutions (NbS) financing opportunities in and around marine and coastal environments. It works to strengthen specific projects that combine likely bankability (closing the deal with a private sector investor) and positive environmental and social impacts.
The BNCFF is supported by the Government of the Grand Duchy of Luxembourg and the UBS Optimus Foundation, and is managed by IUCN.
About the Grant
The Blue Natural Capital Financing Facility (BNCFF) is launching a new Call for Proposals. This Call will support MPAs and OECMs on their journey to attract private finance.
The natural capital found in coastal and marine environments is the backbone for functioning ecosystems and thus crucial to the resilient development of coastal communities and sustainable global ocean economy. Blue Natural Capital (BNC) brings significant support to climate change adaptation and mitigation efforts. The protection, conservation and restoration of BNC ecosystems can help achieve the climate targets set forth by the international community, from implementing the SDGs, NDC targets under the Paris Agreement, as well as the targets to be adopted under the CBD's post-2020 Global Biodiversity Framework, in marine and coastal natured-based solution (NbS) are crucially needed to rise to the global climate and biodiversity challenges we face today.
This BNCFF Call for Proposals (CfP) for Strengthening and Scaling Marine and Coastal Protection and Conservation is supporting the global efforts:
to accelerate and scale up the protective measures for Blue Natural Capital ecosystems; and

to build a pipeline of investable NbS projects in MPAs and OECMs.
This is achieved by providing funding to innovative concepts and/or activities designed and implemented to advance sustainable investment in an MPA/OECM or a network of MPAs/OECMs.
The BNCFF supports projects to clarify business, design, and/or conservation related project aspects, in preparation for private sector financing.
Funding is available to non-governmental organizations (NGO) as managers, advisors or funders/investors in MPAs; private sector entities that develop, manage or have an essential stake in MPAs; not-for-profit community groups; and universities and other research-focused institutions.
Eligible activities include:
Feasibility assessments, including:

Environmental, economic and social cost benefit analyses

Project cash flows modeling (Costs (CAPEX, OPEX) and revenue forecasts)

Business model activities (design, strengthening, diversifying)

Business plan refinement and/or public-private partnership RFP development

Legal studies

Management plans and EIA, including:

Environmental Impact Assessment (EIA) studies

Environmental and Social Management Plans

General innovation to improve overall management effectiveness in MPA, MPA networks or OECMs

Stakeholder engagement efforts, including

Stakeholder mappings, discussion on free, prior and informed consent

Capacity building activities

Other preparatory work, including:

Preparation of regulatory filings and related public processes

Project monitoring, implementation planning and enforcement activities

Data collection, process and integration for MRV activities
Eligibility
Eligible legal entities for this funding window:
Non-governmental organizations (NGO)6 as managers, advisors or funders/investors in MPAs;

Private sector entities that develop, manage or have an essential stake in MPAs;

Not-for-profit community groups; and

Universities and other research-focused institutions.
Applying entities should be well established in the target country and area of implementation. Proposed projects must demonstrate municipal or state level government support and engagement, but government entities will not receive funds directly.
How to Apply
Deadline for the applications is 20 February 2023.
For more information please check the Link
Latest Online Store
Latest Tenders And EOIs
Latest News
© Renalysis Consultants Pvt Ltd