Back to the Grant Listing
Post a Grant announcement
Advertise with us
Online store
Subscribe our Weekly Newsletter
More Grants
---------------------------------------------
Applications Invited for Climate Innovation Leadership Programme 2021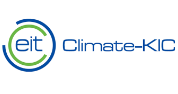 Organization: EIT Climate-KIC
Apply By: 20 Jan 2021
Grant Amount: 20 Euro
About the Organization:
EIT Climate-KIC is a Knowledge and Innovation Community (KIC), working to accelerate the transition to a zero-carbon, climate-resilient society. Supported by the European Institute of Innovation and Technology, they identify and support innovation that helps society mitigate and adapt to climate change. They believe that a decarbonised, sustainable economy is not only necessary to prevent catastrophic climate change, but presents a wealth of opportunities for business and society.
Climate Innovation Leadership Programme 2021
EIT Climate-KIC invites proposals that will make a unique contribution to our existing portfolio, and that help tackle climate change at the speed and scale they need. The purpose of this call is to identify two (2) partners to join an existing cohort of delivery partners to work with EIT Climate-KIC in 2021 to deliver the Climate Innovation Leadership pilot programme in 2021, and test the methods and approaches that have been developed in 2020.
Background:
Young people are calling for action on climate change, and it is not just happening in the streets. Youth is challenging the habits of their parents; young pupils are demonstrating every Friday for a just future and young professionals are reprioritizing their career choices towards purpose driven organizations in order to make a positive impact with their deeds.
Top graduates want to contribute to organizations, industries and businesses that are working towards a net-zero transition. This is a generation that recognizes the need for systemic change and wants to be equipped to meet and drive forward the scale of change required.
Call for Proposals:
The Climate Innovation Leadership Programme (CIL) is an evolution of the Master School Programme from EIT Climate-KIC; a program with nearly ten years' experience in empowering and enabling students to act on climate challenges. Built on the foundation of the EIT Label framework, the Climate Innovation Leadership Programme is spreading an entrepreneurial mindset combined with multidimensional leadership skills over Europe as a tool to transform our societies in a just and sustainable way.
CIL will equip participants with up-to-date knowledge on climate change challenges in terms of adaptation, mitigation, science, and policy. It will allow them to work actively and collaboratively through their insights and apply them in a practical, meaningful way within a coherent ecological, social, economic, and societal context. By the end of the programme, participants will gain the ability to combine climate insights with new entrepreneurial and systems innovation skills to deliver an action – and sustainable business plan to develop sustainable products/services that would offer a comprehensive solution to combating the climate change challenge.
The new program is comprised of three tracks:
Inspiration – Sparks! provoking lectures and complementary courses;

Experiential Learning – The Journey summer school and a personal challenge-based project;

Personal Development – Regular, interdisciplinary, and international group coaching sessions.
Students will be able to:
Embrace the complexity of systems transformation;

Demonstrate a common inter-and transdisciplinary understanding of the challenges related to climate change;

Demonstrate knowledge and understanding of the entrepreneurial process and how business (re)acts to climate change in the respective economic and political environment;

Deliver ideas, products, and services in response to climate challenges;

Communicate about climate change causes, consequences, and solutions;

Work in international and multidisciplinary groups and networks, including the handling of group dynamics associated with new teams working together;

Apply their education in a real-world entrepreneurial setting;

Address any major gaps in the fundamental knowledge and skills they need to recognize, and exploit opportunities related to their career and degree choice;

Transition to an active, self-driven style of entrepreneurial learning;

Start developing a professional network.
Soft Skills Gained:
English presentation skills;

English business vocabulary;

Experience of group work;

Personal development planning;

Business idea pitching;

Business idea evaluation;

Entrepreneurial mindset
Eligibility:
This call for proposals is open for applications to both EIT Climate-KIC partners and non-partner organisations, though restricted to Higher Education Institutions (HEIs). However, organisations will not be eligible to receive funding until they have EIT Climate-KIC Partner status. This means that only EIT Climate-KIC Partner organisations who have acceded to the new Horizon Europe legal framework (or as required by EIT) are eligible to receive EIT-funding.

There are further eligibility requirements specific to the Climate Innovation Leadership (CIL) 2021 programme Call. Please see the Call to Action guidelines for further details on eligibility for receiving funding, and the Climate Innovation Leadership programme Call eligibility requirements.
For more information please check the Link
Latest Online Store
Latest Tenders And EOIs
Latest News
© Renalysis Consultants Pvt Ltd