Back to the Grant Listing
Post a Grant announcement
Advertise with us
Online store
Subscribe our Weekly Newsletter
More Grants
---------------------------------------------
Applications Invited for IPRA Peace Research Grant 2021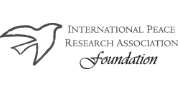 Organization: International Peace Research Association (IPRA)
Apply By: 28 Feb 2021
About the Organization:
Founded in 1990 the International Peace Research Association (IPRA) Foundation, a non-profit, tax-exempt organization, furthers the purposes and activities of the International Peace Research Association (IPRA) which, since 1965, has sought to enhance the processes of peace. The mission of the IPRA Foundation is to advance the field of peace research through rigorous investigation into the causes of conflict and examination of alternatives to violence. Peace researchers inform peace activities that inspire visions of a peaceful world.
Peace Research Grant 2021
The IPRA Foundation is proud that it receives so many superb peace research proposals from scholars around the world and it brings us great sadness that we are only able to fund a very small number of them. Because the quality of many proposals we receive is so very high, and because winning applicants take such care to follow all the instructions below, applications that fall short will not be considered.
Vision:
The vision of the IPRA Foundation is to:
Inspire visions of a peaceful world

Promote knowledge of non-violent peace strategies

Increase the number of peace scholars around the world

Encourage peace science and arts

Grow worldwide communication and collaboration among peace researchers

Further the purpose and activities of IPRA
Core Values:
Impactful and socially relevant research: They value original research, and peace activities informed by that research, that contributes to the world community and engages key stakeholders.

Positive Peace: They value peace and justice by nonviolent means.

Respect: They value respecting dignity, humanity, identity and diversity.

Empowerment: They value research by people of and within the most vulnerable and marginalized areas of their world community.
Funding:
1. Budgets for Peace Research Grants will be closely scrutinized to make sure they comply with strict budget limitations. IPRA greatly favors responsible budgets.
2. All funds must be used for the intended research project.
3. IPRA will only support substantiated expenses directly related to the research project.
4. Budgets that include non-allowed expenses will cause your application and proposal to be rejected.
5. It is the applicants' responsibility to make sure their budget only includes allowed items.
6. If applicants have questions about whether an expense is allowable, please ask, but do not ask about any of the non-allowable expenses.
Non-allowed budget expenses include, but are not limited to:
Fees by a third party such as a university to administer your grant.

Applicants' normal living expenses such as rent, utilities, phone, etc.

School tuition.

Salary for Primary Investigator.

Any expenses not directly related to the project.

First-class or Business class airfare; we fund only economy airfare.
Important Note: Their Peace Research Grants do not allow for indirect costs, particularly in the form of facilities or administration. All funds must be used for the intended research project.
Eligibility Criteria:
Ever since the Peace Research Grants Fund was created in 2002, the IPRA Foundation has awarded grants to help fund peace research projects in places as diverse as Argentina, Bosnia, inner-city communities in the United States, the Middle East, the Philippines, the Punjab, and Uganda.
Ineligible Applicants:
Only one grant will be awarded to any applicant from the Peace Research Grant Program. If applicants have previously received a grant, please do not apply for another.

Other ineligible applicants include family members, students, or people with other unacceptable relationships to a current or past member of the Board of Directors of the IPRA Foundation or non-Board reviewer, members of the Board of Directors of the IPRA Foundation, or non-Board reviewers.
For more information please check the Link
Latest Online Store
Latest Tenders And EOIs
Latest News
© Renalysis Consultants Pvt Ltd