Back to the Grant Listing
Post a Grant announcement
Advertise with us
Online store
Subscribe our Weekly Newsletter
More Grants
---------------------------------------------
Applications Invited for NEF Commemorative Grant Fund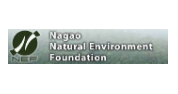 Organization: Nagao Natural Environment Foundation (NEF)
Apply By: 31 Jul 2022
Grant Amount: 1500000 JPY
About the Organization
The Nagao Natural Environment Foundation (NEF) is a non-governmental organisation dedicated to promoting nature conservation in developing countries. It was founded in November 1989 by Mr Eijiro Nagao, President of Marusan Securities Co, Ltd., with private funds of his own and family's.
About the Grant
​ The Nagao Natural Environment Foundation (NEF) has launched the NEF Commemorative Grant Fund for Capacity Building of Young Scientists (CGF) Programme, for a 10-year period up to 2025, aiming at capacity building of young scientists in developing countries of the Asia-Pacific region; both of the CGF Programme and the ongoing Research Grant Programme (under the NEF Research Grant Scheme) will be simultaneously progressed.
The CGF Programme is directed towards helping young scientists in this region grow up as worldclass scientists in the areas of, or related to, conservation of wildlife and ecosystem in their own country or in the Asia-Pacific region. In this programme, research projects with high priority include fieldwork-based studies which are scientifically outstanding and socioculturally sound. Each project should be implemented by a project scientist (PS) from Asia-Pacific developing countries, with adequate support of, and collaboration with, a project coordinator (PC), who has excellent scientific achievements and intends to take responsibilities for the research project.
Eligibility
The Project Scientist (PS) must:
be a national of one of the above-mentioned countries, less than 40 years old,

be a researcher, who works or studies full-time in a university or research institution in one of the above-mentioned countries, under any of the following three situations:

having a PhD or Doctor's degree,

being/to be enrolled in a doctor (PhD) course of the university/research institution, or

having at least 3 years of research work experience and sound record of scholarly publications,

be not a recipient of on-going research or publication project of the NEF nor an applicant of any other grant of the NEF, at the time of application.
Grant Size
The maximum grant size is 1,500,000 Japanese yen per project, while additional budget for the PC is available for his/her expenses of travel to the study site of the PS. The total annual budget for the CGF Programme amounts to 20,000,000 Japanese yen
How to Apply
Download the documents - The PS is requested to download the "CGF Application Form for Project Scientist (PS)" from our website (http://nagaofoundation.or.jp/e/index.html). The PC is requested to download the "CGF Form for Project Coordinator (PC)" from the same website. Nonetheless, both the PS and the PC are recommended to download all above-mentioned forms for preparation of the research proposal.

Where to submit - The PS is requested to submit a set of completed forms, i.e., "CGF Application Form for PS" and "CGF Form for PC," after transformation into PDF format, to the NEF Secretariat (cgf@nagaofoundation.or.jp) by e-mail.
Deadline
31 July 2022
For more information please check the Link
Latest Online Store
Latest Tenders And EOIs
Latest News
© Renalysis Consultants Pvt Ltd