Back to the Grant Listing
Post a Grant announcement
Advertise with us
Online store
Subscribe our Weekly Newsletter
More Grants
---------------------------------------------
Request for Applications (RFA) - SARDI Digital Policy Activity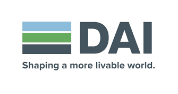 Organization: DAI
Apply By: 27 Jan 2021
Grant Amount: 225000 USD
| | |
| --- | --- |
| RFA No. | 2020-19 |
| Issue Date | 23rd Dec 2020 |
| Title | SARDI Digital Policy Activity |
| Issuing Office & Email | Digital Frontiers c/o DAI DigitalFrontiers@dai.com |
| Deadline for Receipt of Questions | January 13, 2021, 5pm EST, to DigitalFrontiers@dai.com |
| Deadline for Receipt of Applications | January 27, 2021, 5pm EST, to DigitalFrontiers@dai.com |
| Point of Contact | |
| Anticipated Award Type | Standard grant |
The purpose of this Request for Applications (RFA) is to solicit applications for funding. DAI through the United States Agency for International Development (USAID), is seeking applications from organizations working with urban youth- and women-led small and medium enterprises (SMEs) in the Madhya Pradesh (MP) and Haryana regions of India to help them translate "digital policies into action".
BACKGROUND
Digital Frontiers is a $74.4 million buy-in mechanism available to USAID Bureaus and Missions from 2017-2022. DAI implements the Digital Frontiers project, which works closely with USAID's Global Development Lab (GDL), the Center for Digital Development (CDD), USAID Missions, the private sector, and international and local development organizations to identify successful and sustainable digital development approaches and scale their impact globally.
Digital technology is transforming the Indo-Pacific region. As the world's fastest growing region for internet adoption and digital connectivity between people and businesses, this has the potential to spur tremendous economic growth while creating high-value export opportunities. USAID's South Asia Regional Digital Initiative (SARDI) aims to increase the digital capacity of the private sector and civil society by strengthening their ability to engage on digital and ICT policy issues.
OBJECTIVE
The selected partner will work with urban youth- and women-led small and medium enterprises (SMEs) in the Madhya Pradesh (MP) and Haryana regions of India to help them translate "digital policies into action". The focus of the project will be to help these SMEs better understand, comply with, take advantage of, and think critically about the technology policy environment which governs their businesses' actions, ensuring they have the right digital tools and frameworks to help grow their business and keep them secure, while also supporting increased collaboration between these businesses to develop their skills to advocate and articulate opinions about key digital policy issues.
This activity will help the target SMEs operate more efficiently and effectively, and take advantage of beneficial public incentives and programs, while complying with all the policy guidelines set out under the various digital policies being finalized by the Government of India.
TASKS
The selected partner will be expected to incorporate the following activities into their application, at a minimum:
Engage with various institutions/forums – private and public - that work with SMEs at the national and state levels to identify and form the target SME cohort from tier 1[1] (developing cities with a rapid growth rate in industrial and allied sectors) and tier 2 cities (cities having sub-optimal connectivity and other infrastructure facilities) of Madhya Pradesh (MP) and Haryana, and obtain buy-in from the central and state level MSME departments to support and sustain the program.

Develop training curriculum and organize virtual or in person trainings, mentoring, and/or coaching programs (COVID restrictions permitting) for the SME cohort on topics such as (i) relevant digital policies including but not limited to cybersecurity, data localization and data protection policies/regulations, ecommerce, collaboration tools and their relevance and impact on their businesses, (ii) cyber security processes and techniques including, cyber hygiene best practices for digital secured payments, user access/passwords, cloud computing, IoT etc., and (iii) digital transformation strategies for their businesses to strengthen processes and enhance efficiency.

Raise awareness on new or upcoming relevant state or national level Digital Policies (e.g. cyber hygiene and cybersecurity, data protection policies/regulations, ecommerce, cloud computing infrastructure, etc.) and digital transformation benefits/requirements and their implications for SMEs through awareness raising and social media campaigns.
Qualifications
Preferred qualifications for applicants
Applicant team should include at least one team member located in India

Must have experience with digital development

Must have deep experience working with central/state govt of India

Experience working with SMEs/microenterprises preferred

USAID experience preferred
Application
To receive the full Request for Application (RFA) with application instructions, please email DigitalFrontiers@dai.com.
Latest Online Store
Latest Tenders And EOIs
Latest News
© Renalysis Consultants Pvt Ltd