Back to the Job Listing
Post a Job announcement
Advertise with us
Online store
Subscribe our Weekly Newsletter
More Jobs
---------------------------------------------
Analyst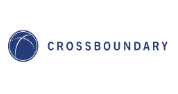 Organization: CrossBoundary
Apply By: 12 Oct 2022
Location: Mumbai(Maharashtra)
About the Organization
CrossBoundary Group is a mission-driven investment and advisory firm that unlocks the power of capital for sustainable growth and strong returns in underserved markets. CrossBoundary Advisory provides transaction and investment advisory services, having developed a specialized expertise in unleashing investment across all sectors in these markets. CrossBoundary Advisory has advised on over US$8bn worth of transactions across 75 countries globally, serving our clients from 20 offices spread across Africa, Asia, Europe, and the Americas. Our advisory clients include governments, development finance institutions, private equity firms, Fortune 100 companies, and research institutions.
Our investment platforms, CrossBoundary Energy, CrossBoundary Energy Access, and CrossBoundary Educational Infrastructure, directly finance projects to bring cheaper, cleaner, and more reliable electricity, as well as education infrastructure, to developing countries. Anchoring the Group's work in the renewable energy sector, CrossBoundary Energy is currently active in more than 10 African countries and has a portfolio of over US$100 million of renewable energy projects for commercial and industrial clients across the continent. CrossBoundary Energy Access uses blended finance and an innovative project financing structure to unlock capital for mini-grids with a mission to bring electricity for the first time to more than 170,000 people.
Job Description
CrossBoundary Advisory is recruiting a full-time Analyst. We seek candidates with 2 - 5 years of relevant experience working in underserved markets, contacts across the region's financial services sector, and an understanding of the investment landscape. As an Analyst, you will evaluate investment opportunities, conduct macroeconomic markets assessments, and provide transaction support to both investors and capital seekers.
Job Responsibilities
Prepare presentations with business plans, explanation of management structure, competitive landscape, and financial projection to recommend strategies

Market assessment and ongoing market analysis

Conduct macroeconomic, regulatory, and operational assessments

Provide sector analysis of priority areas for investment

Investor sourcing

Lead identification of qualified investors

Transaction support

Develop valuation activities and detailed financial models

Perform sensitivity analysis and stress testing to examine impacts on valuation

Coordinate due diligence and transaction execution
Education Qualification/Required Skills & Experience
MBA or Masters degree required

2 - 5 years of relevant experience in investment banking, management consulting, private equity, or similar

Experience living and/or working in underserved markets required; experience in the region applied for highly preferred

High tolerance for ambiguity; able to operate effectively in a changing context

Strong quantitative skills and analytical abilities: can think clearly, structure problems logically, and then design and implement solutions that focus on the core issues

Familiarity with company fundraising process, including investor due diligence processes

Great at building and maintaining relationships under stress with colleagues and clients in the sector and/or region

Willing to take on new types of work, even without prior experience or direct supervision

Excellent presentation skills: ability to communicate clearly and effectively with diverse audiences

Exceptional attention to detail and ability to deliver high-quality output within time constraints

Self-starter who is humble and passionate about creating lasting change in underserved markets

Enthusiastic about working, traveling, and living in sometimes challenging environments

Familiarity and comfort with Microsoft PowerPoint and Excel

Comfort operating in a Business English environment
Latest Fellowships
Latest Grants
Latest News
© Renalysis Consultants Pvt Ltd