Back to the Job Listing
Post a Job announcement
Advertise with us
Online store
Subscribe our Weekly Newsletter
More Jobs
---------------------------------------------
Associate Consultant – CSR – Environment & Waste Management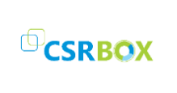 Organization: CSRBOX
Apply By: 28 Feb 2023
Location: Ahmedabad(Gujarat)
CSRBOX.org is Asia's largest CSR platform with an in-depth CSR portfolio of over 1050 companies and 10000+ CSR projects. The platform works as a bridge between the development sector, and business community, government agencies and academic institutes to bring together opportunities on one platform and create a knowledge base for thematic interventions. A few of our clients are UNICEF India, IBM, BOSCH Ltd, HCL Foundation, Genpact, Diageo, Bajaj Foundation etc. We have projects, platforms and partnerships (3Ps) based approach for social impact in India.
BharatCares (CSRBOX Foundation) is the social impact arm of CSRBOX. We believe in innovations, technology, and scale for providing solutions to the problems that we as a society have been grappling with. BharatCares works as a social solution bridge for communities, innovators and funders to get the best implementation model in place. We strive to provide better education, employability skills, and entrepreneurial ecosystem support to underprivileged communities.
We have been implementing CSR projects for a few large CSR companies including IBM, Diageo, Cadila Pharma, Arvind Ltd, Airbus, PNB Housing Finance, and others. We have our programs in Gujarat, Rajasthan, Haryana, Telangana, Tamil Nadu, Uttar Pradesh, and Maharashtra.
For more information, visit: www.bharatcares.org
Under BharatCares, we are expanding our geography in Gujarat with operations in Bharuch.
Job Position

Associate Consultant – CSR – Environment & Waste Management

Location

Ahmedabad

Salary

INR 6.60 LPA - INR 7.80 LPA (Depending on the experience)

Roles & Responsibilities

As an Associate Consultant-CSR - Environment & Waste Management, you will be an integral part of a team that works on designing and building solutions that engage with our corporate clients needs and create measurable social impact. You will be working with our social impact practice team to outreach and engage with clients. This position especially focuses on our flagship Initiative called 'Barely Plastic' (https://barelyplastic.com/). You will independently handle CSR on behalf of our clients and manage a team of field workers, and local NGO partners to transform ideas to concept and concept to projects on the ground.

End to end project management of the initiative – Barely plastic – which means, implementation, partnerships, outreach, monitoring, reporting, and future engagements

Creating relevant content related to the project for social media

Developing outreach and delivery plan amongst various stakeholders for Barely Plastic project

Conducting extensive outreach within schools and educational institutions to implement the project

Envisioning value chain and connecting barely plastic with waste management projects to foresee sustainability of the project

Solving simple problems or parts of complex problems by having an understanding of the basic problem-solving framework

Conducting research as required to arrive at the insights needed to solve the problem or to spot potential opportunities for social impact

Maintaining budgets and expenses that incur as part of the project

Explore partnerships and collaborations with like-minded organisations, research institutions and tech-driven enterprises

Go beyond own deliverables to support others in the team including the business development team or the other verticals wherever required

Work smoothly with peers and managers and is able to receive constructive feedback well

Keep an eye on the evolving CSR ecosystem and spot opportunities for collaborations and new lead generation

Work with the top and mid-level leadership in building industry association partnerships

Qualification and Experience

1-2 years of work experience in consulting, CSR project management, preferably in youth-led programs and/or environment awareness, waste management projects, and action-based programs

Degree in environmental studies is preferred, but any other relevant course, certification is also welcomed

Strong problem-solving skills, agility, and speed

Should have proven experience of working in complex projects involving multiple stakeholders, partners etc

Ability to demonstrate ownership, and work in a collaborative, multidisciplinary environment as part of a closely-knit team (showcasing patience, tenacity and grace under pressure)

Should have experience in primary and secondary research

Outstanding verbal and written communication skills with exceptional attention to detail

Proficiency in concise communication, making presentations and data analysis

Highly effective interpersonal skills

Should have proficiency in making presentation and data analysis and financial/budgetary analysis expertise and intermediate data analysis skills (Excel)
Please send your CV along with a cover letter at career@csrbox.org with the subject-line 'Associate Consultant - CSR – Environment and Waste Management - January – 2023'. Please mention following details in the email body:
Current Location

Preferred Location

Notice Period

Current Salary

Expected Salary

Why do you think yourself a good-fit for this role (at least 50 words, max 200 words)
Note: Only short-listed candidates will be contacted. This role is for the candidates with relevant experience as per the details mentioned above.
Latest Fellowships
Latest Grants
Latest News
© Renalysis Consultants Pvt Ltd