Back to the Job Listing
Post a Job announcement
Advertise with us
Online store
Subscribe our Weekly Newsletter
More Jobs
---------------------------------------------
Finance Manager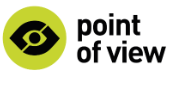 Organization: Point Of View
Apply By: 27 Nov 2022
Location: Mumbai(Maharashtra)
Position : Finance Manager
Organisation: Point of View ( POV)
Location: Mumbai
About POV
Point Of View is a Mumbai- based on-profit organisation. It's mission is to empower women, girls, gender and sexual minorities to shape and inhabit digital spaces. Point of View (POV) was registered as a non-profit in India in 1996 under the Societies Registration Act 1860 and the Mumbai Public Trusts Act 1960. The organization is exempt from paying taxes under Section 12A of the Income -tax Act 1961 and is registered to receive foreign contributions under the Foreign Contributions Regulation Act 1976. From 2015 onwards, POV has had grants ranging from 10 to 35 in any given year, with grant sizes ranging from $5000 to $250,000.
Role
POV is seeking applications for the position of Finance Manager. The Finance Manager will play a pivotal role in POV's growth story. The Finance Manager will be responsible for developing budgets, monitoring expenditure against budgets, communicating with donors, coordinating with project managers, ensuring legal compliances, preparation of monthly MIS, managing cash flows and maintaining secretarial records. A key part of this role will be to develop internal systems and processes to improve both the grant management and finance function.
The ideal candidate for this role should have managed foreign and domestic grants, be aware of current regulations, possess strong organizational skills and be a good communicator. The Finance Manager will report to the Finance Director and work closely with the accounts team.
Responsibilities and Duties

Manage grants and projects
1. Allocation of expenses under specific grants fund.
2. Tracking program and project budgets and cash flow
3. Finalize draft report for Donors
4. Help in data collation for new proposals.
5. Correspond with donors for payments and reports.
6. Get confirmation on monthly spends from individual program managers and track spending plans.
Daily financial management
1. Perform accounting procedures to ensure effective operations of the office in
accordance to POVs standard practices.
2. Finalize advance, reimbursement of expenses and expense statement for projects
3. Submission of cash flow statement to Finance Director on monthly basis.
4. Manage staff's financial needs (vendors, travel, reimbursement, advances etc.)
5. Approval payments and salary list
Financial planning
1. Support project team prepare budget for donors in accordance with proposal/ grant agreement
2. Get individual projects budgets approved with a monthly spending plan before implementation.
3. Verify and review individual project budgets, spends, and highlight variances
4. Approval of monthly expenses from respective heads of department
Governance and compliance
1. Submission of expenses and variance statement according to approved
budgets to the Finance Director on a monthly basis.
2. Prepare and analyze monthly financial statements
3. Minutes of monthly meeting and Board meeting
4. Coordination with FCRA consultant about rules and updates
5 . Annual submission of POSH report
Office Admin
1. Prepare contract agreement for vendors/consultants and track them.
2. Processing all bills, payments, and expense reimbursements
3. Monitor and check Admin Assistant in work
4. Coordination with board for signing of needed documents
5. Coordination with bank for remittance and KYC
Requirements and Qualifications
● Experience in Accounts and Finance (preferably with an NGO).
● Commerce graduate from a reputed university
● Project management skills
● Excellent organizational skills. Teamwork is essential.
● Solid verbal and written communication skills and attention to detail
● A good understanding FCRA regulations and CSR rules are critical
● 10 to 12 years of relevant experience including budgeting and accounting
● A basic knowledge of the donor landscape, international and local, is a bonus
Please apply with:
1. A cover letter telling us why you think you are the best fitment
2. Latest resume
Please mail both the documents to vacancies@pointofview.org
Latest Fellowships
Latest Grants
Latest News
© Renalysis Consultants Pvt Ltd