Back to the Job Listing
Post a Job announcement
Advertise with us
Online store
Subscribe our Weekly Newsletter
More Jobs
---------------------------------------------
Hiring for Legal Management Unit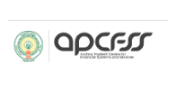 Organization: Andhra Pradesh Centre for Financial Systems and Services (APCFSS)
Apply By: 26 Nov 2022
Location: Vijayawada(Andhra Pradesh)
About the Organization
In order to enhance the efficiency and effectiveness of the litigation management of Govt. of Andhra Pradesh, it is decided to establish a Legal Management Unit (LMU) in the Governance Consulting Wing of APCFSS, which would be tasked with handholding the adoption of On-line Legal Case Management System (OLCMS) across the departments of Government, implementing enhancements to OLCMS to increase its robustness, analysis of OLCMS data and facilitating its transformation as a true decision support system, development of SOPs for government litigation, increasing awareness of judicial / litigation protocols among the Government officials, understanding the points of failure in litigation management and addressing the same, etc.
The LMU shall be supported by an identified, professionally competent Legal Management Organisation (LMO), with deep academic interest and expertise in legal case management reforms with the governments, which shall be mandated with enhancing process, responsiveness and outcomes in legal matters with regard to the improvement in Public Service Delivery, Expenditure optimization and revenue augmentation.
Therefore, applications are invited from the eligible candidates for the following positions in the Legal Management Unit (LMU) of APCFSS.
Program Manager / Project Lead – 01 Position

Senior Legal Analysts / Consultants (Legal) – 05 Positions

Junior Legal Analysts / Young Professionals (Legal) – 05 Positions

Data Analysts – 2 Positions
Location: Vijayawada, Andhra Pradesh.
Terms of Employment: The above positions are contractual and the period of engagement is initially for one year, extendable for another year based on requirement and performance.
How to Apply
Curriculum Vitae with Covering Letter (Maximum of 3 Pages)

Write up on the candidate's understanding of Governmental legal Structure, Practices and experience in managing litigation effectively. (Maximum 1000 Words, excluding relevant charts and tables, if any).

A brief presentation (PPT) on the above write-up (with analytical and Statistical diagrams / charts etc.).
Applicants will be shortlisted based on the merit of their application. Shortlisted applicants will be invited for an interview. The interview slots will be scheduled in consultation with the shortlisted applicants and the availability of the interview panel members.
The Government of Andhra Pradesh reserves the right to defer the process of filling the positions if it does not find suitable candidates during the selection process.
Interested candidates can e-mail a Cover Letter, describing their suitability along with their CV, Write up and Presentation to careers@apcfss.in. The Subject Line shall be as follows: 'Application for LMU Positions - '
Please feel free to send your queries, to careers@apcfss.in. Generally, all queries will be answered within two working days. For detailed information, please visit APCFSS' website: https://apcfss.in/
All the above three documents (Curriculum Vitae, Write up and Presentation, in the same order) should be uploaded.
Timelines:
The tentative timelines are as follows, which may change subject to administrative exigencies and number of applications received:
Deadline for Receipt of Applications: 15 days from the date issue of the advertisement

Interview Call for Shortlisted Candidates: Within 7 days from the last date of receipt of application.

Interviews for Shortlisted Candidates: Within 14 days from the last date of receipt of application.

Announcement of Selected Candidates: Within 21 days from the last date receipt of application.

Joining Date: Within one or two months from the issue of letter of selection.
​For more information please check the Link
Latest Fellowships
Latest Grants
Latest News
© Renalysis Consultants Pvt Ltd