Back to the Admission Listing
Post a Admission announcement
Advertise with us
Online store
Subscribe our Weekly Newsletter
More Admissions
---------------------------------------------
Applications Invited for Energy for Sustainable Development Programme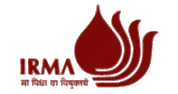 Institute Name: Institute of Rural Management Anand (IRMA)
Apply By: 05 Nov 2021
About the Organization:
Institute of Rural Management Anand (IRMA) is a premier, national level Institute for Post Graduate, Fellow Programme and Mid-career/in-service education, research and consulting in rural management.
About the Programme:
Energy per se is not a need, but energy services are absolutely essential to the functioning of any society. It is central to the delivery of adequate living conditions and provision of basic goods and services such as food, water, health care, education, shelter, employment and other goods and services. Energy use has a strong correlation with quality of life and human development particularly at the initial stages of development.
Energy forms one of sustainable development goals (SDGs): SDG7 reads as "Ensure access to affordable, reliable, sustainable, and modern energy for all." Moreover, energy has a direct bearing in meeting each of the other SDGs. In this backdrop, this programme looks into various energy options for India, specifically for rural set up, so as to provide decent standard of living to all the citizens in an efficient, equitable, and environmentally friendly manner.
Objectives:
To provide an in-depth understanding of concept of energy security both from micro (household) to macro (global) perspective

To equip participants with necessary critical skills to analyze the unsustainable risks in energy choices both at supply and demand side

To develop insights into the evolution of different energy sources – conventional (coal, gas, hydro) and non-conventional (solar, wind, small hydro) in Indian context with specific emphasis on solar

To have deeper understanding of specific sectors like – mining, transportation, and electricity

To develop insights into the policies on energy resources, technologies, and practices to promote sustainable development
Benefits of the Programme:
Participants will be able to establish linkages between energy and socio-economic development issues

Participants will be able to assess energy access and energy poverty both at household level and village and regional level

Participants will be able to appreciate why certain energy systems fail and certain other succeed in a rural set up

Participants will get the insights into the barriers and boosters of renewable energy technologies

Participants will have an understanding on different energy policies of the country towards attaining sustainable development goals
Who Should Attend:
Development and management practitioners from all walks of life: Co-operatives, NGOs, Government organizations, executives at supervisory, middle, and senior levels
For more information please check the Link
Latest Online Store
Latest Tenders And EOIs
Latest News
© Renalysis Consultants Pvt Ltd