Back to the Grant Listing
Post a Grant announcement
Advertise with us
Online store
Subscribe our Weekly Newsletter
More Grants
---------------------------------------------
Applications Invited for Accelerate and promote responsible introduction of new DR-TB drugs and regimens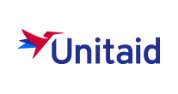 Organization: Unitaid
Apply By: 10 Jan 2024
About the Organization
Unitaid saves lives by making new health products available and affordable for people in low- and middle-income countries. We identify innovative treatments, tests and tools, help tackle the market barriers that are holding them back, and get them to the people who need them most – fast.
Since we were created in 2006, we have unlocked access to more than 100 groundbreaking health products, from the latest HIV treatments to the first-ever medicines for children with HIV and tuberculosis (TB) to next-generation mosquito nets to protect families from malaria. Every year, more than 170 million people in low- and middle-income countries benefit from the treatments, tests and tools we've helped roll out.
We focus on addressing some of the world's biggest health challenges: HIV, TB and malaria; women's and children's health; and pandemic prevention, preparedness and response. We also invest in cross-cutting areas that strengthen health systems, including improving access to medical oxygen, increasing regional and domestic manufacturing of health products, addressing the health impacts of climate change, and contributing to the global target of universal health coverage.
About the Grant
Unitaid is pleased to announce this call for proposals aimed at maximizing the number of people cured from drug-resistant TB by supporting introduction and scale-up of new treatment regimens. This must be done in the context of quality care that takes into account people-centered approaches, community-driven demand creation, and innovative case-finding. Interventions should promote practices to optimize access while deterring antimicrobial resistance (AMR).
The TB burden reached an estimated 10.6 million cases in 2021, with an increase in incidence and mortality rates—the first increase after 20 years of progress. The burden of drug-resistant TB (DR-TB) is also estimated to have increased in 2021, reaching 450,000 new cases of rifampicin-resistant TB. Equitable access to the best available DR-TB treatments is still suboptimal – despite the introduction of bedaquiline in 2012 and delamanid in 2014, and an expectation of rapid adoption of shorter, less toxic and more effective treatments. Mortality has remained high with 191 000 deaths in 2021.
The pandemic has had a major impact on TB, decreasing case detection and reducing the number of people on treatment. TB continues to be one of the largest contributors to the crisis in antimicrobial resistance (AMR). To reverse setbacks and to address the growing problem of drug resistance, it will be important and a high priority to improve detection tools and accelerate adoption of new drugs in the context of quality care.
Newly recommended and pipeline regimens could fundamentally change drug-resistant (DR) TB care. One regimen, BPaL/M[1], was recommended by WHO at the end of 2022[2], cutting treatment time by 50%. Additional pipeline regimens include those investigated in Unitaid's endTB project[3] with anticipated evidence to be published at the end of 2023. These regimens could provide better alternatives for persons ineligible for the BPaL/M regimen. Key drugs in these new and pipeline regimens include bedaquiline, pretomanid, and delamanid.
To encourage rapid uptake, WHO issued a Call to Action to accelerate the implementation of the novel, 6-month all-oral regimen for the treatment of drug-resistant tuberculosis. [4] Many high-burden country governments, with other stakeholders involved in the global response, are already advancing towards programmatic roll-out of at least BPaL/M.
Unitaid and other global health and development partners are actively engaging and coordinating on the best strategies for timely and broad access to the shorter and better regimens including leveraging the work of Unitaid's current investments in TB. Unitaid-funded work includes driving TB detection to primary and community levels, integrating digital technologies and adherence support into TB programs, enabling targeted next-generation sequencing for resistance surveillance and clinical decision-making, optimizing drug-resistant treatment for children, and market shaping to support affordable and timely supply. Even with these efforts and the efforts of the global community to accelerate the programmatic scale-up of better, shorter regimens, several gaps and challenges remain. The ultimate goal is to create conditions for the best health outcomes by enabling people-centred and community-driven approaches to find and get more people into quality care. Unitaid recognizes civil society leadership and meaningful engagement with communities as critical for responsible demand creation, including understanding care-seeking (and barriers to access), increasing diagnostic and treatment literacy, and ensuring responsible use of new drugs and regimens.
Scope of Work
Under this call, Unitaid is soliciting proposals to accelerate and expand access to BPaL/M and – subject to available evidence and inclusion in WHO recommendations – other shorter regimens in the pipeline within a quality package of care (drug-susceptibility testing, digital technology and adherence support, and safety monitoring/pharmacovigilance) by supporting demand creation and generation activities and innovative strategies for case finding while combating AMR.
Multi-country and regional product introduction and implementation support for the shorter DR-TB regimens and supportive tools defined as part of a quality care package to drive demand and expand access to the maximum number of people with DR TB. Geographical focus is LMICs with consideration of burden of TB, and specifically DR TB.
Proposals should include at least one of the areas [5] of work listed below.
Area 1: interventions encompassing community-led strategies for stimulating demand while simultaneously advancing human rights, equity, and quality of services within the national TB programs and where feasible the broader health systems and private sector with a focus on:
Raising awareness and building capacity of communities to drive demand creation

Developing community-led monitoring, training, advocacy and communication tools and networks that ensure appropriate and tailored materials for different stakeholders (i.e., communities, health providers, local governments, etc.) including translation.

Conducting coordinated campaigns at global, regional, national, and subnational levels that promote uptake, access, and awareness of a comprehensive package of care

Establishing greater accountability nationally based on WHO's Multisectoral Accountability Framework and the commitments set forth in the UN HLM on Tuberculosis in 2023.

Strengthening linkages and referral networks with other relevant programs and sectors to increase and maximize the reach of TB tools and services beyond national TB programs
AND/OR
Area 2: Interventions to support countries in implementing innovative and targeted strategies for enhancing quality of TB services and care, case-finding and/or resistance monitoring considering:
Sub-national tailoring of implementation across the public and private sectors with consideration of faster, sustainable scale-up

Approaches for diverse country contexts determining feasibility, cost-effectiveness, and willingness

Measures and policies to broaden access to lifesaving medicines, while safeguarding long-term efficacy of key TB medicines that could have implications for AMR more broadly
In general, commodity costs related to programmatic introduction should be covered, where possible, through routine country grants of the Global Fund, USAID, PEPFAR or domestic expenditures. Proposals should therefore clearly indicate how the proposed activities will integrate with existing programs and planned efforts to support a holistic approach.
How to Apply
The closing date for receipt of full proposals is Wednesday 10 January 2024 at 12:00 (noon) CET. Applications received past the indicated deadline will not be considered.
For more information please check the Link
Register for the 10th India CSR Summit (by CSRBOX). New Delhi-11-12th Oct. 2023
Latest Online Store
Latest Tenders And EOIs
Latest News
© Renalysis Consultants Pvt Ltd