Back to the Grant Listing
Post a Grant announcement
Advertise with us
Online store
Subscribe our Weekly Newsletter
More Grants
---------------------------------------------
Applications Invited for Canada Fund for Local Initiatives 2021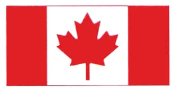 Organization: Government of Canada
Apply By: 14 Feb 2021
Grant Amount: 100000 CAD
About the Organization:
The federal government of Canada is the body responsible for the federal administration of Canada. In Canadian English, the term can mean either the collective set of institutions (the legislative, executive, and judicial branches) or specifically the Queen-in-Council.
Canada Fund for Local Initiatives
The CFLI is a program designed to support small-scale, high-impact projects in developing countries, which align with Global Affairs Canada's thematic priority areas for engagement. The program is directed at projects conceived and designed predominantly by local partners. Projects are selected and approved by the High Commission of Canada. The CFLI also serves to support positive bilateral relations between Canada and recipient countries and their civil societies, by deepening contacts and supporting local endeavours.
The average CFLI contribution is $15,000 to $30,000 Canadian Dollars (CAD$100,000 is the maximum allocation amount for a project eligible under CFLI). Consult the currency converter for local currency equivalents. Please note that all contributions are made in Canadian dollars and then converted to the local currency.
General information
Only those proposals using the designated application form and including the required budget document will be considered.

Successful applicants will have 6-7 months to implement the chosen project.

Project proposals must explicitly answer all questions in the CFLI project application form.

Budgets should detail the proposed activities and associated costs. Applications must specify how much money is being noted in local currency and Canadian dollars.

The more detailed the budget, the easier it will be for the selection committee to assess.

Partner organisations will need to have a bank account with 1 of the major banks in the South Pacific.

Applications will be assessed for approval on their merits by a selection committee.

Due to the large number of proposals, only the successful candidates will be contacted.

Projects spanning 2 fiscal years (April 2021 to March 2023) may be permitted depending on the project objectives and the complexity of activities.

Project applications are kept on file at missions in accordance with Global Affairs Canada's information management policies.
Organizations eligible to apply for CFLI funding
Eligible recipients include:
Local, national or community-based organization (non-governmental and not-for-profit)

Local municipal, regional or national government institution or agency of the recipient country

Local academic institution

Canadian organization (non-governmental or not-for-profit) that is working on local development activities

International or regional organization (non-governmental or not-for-profit) that is working on local development activities

Intergovernmental or multilateral institution, organization or agency working on local development activities
The majority of CFLI funding is to be directed toward local civil society organizations (including non-governmental organizations) and other institutions working at the local level. Other entities, such as international, intergovernmental, multilateral and regional organizations may be eligible for funding, provided they are working with local partners and on local projects that are consistent with the objectives of the CFLI. Similarly, municipal, regional and national government institutions may receive funding, provided that their projects are essentially local in nature. The CFLI is always looking to fund innovative projects that deliver measurable results.
Thematic priorities
All projects must align with at least 1 of the following CFLI thematic priorities:
gender equality and the empowerment of women and girls.

inclusive governance, including diversity, democracy, human rights and the rule of law.

peace and security, with a focus on conflict prevention and building peace.

human dignity, covering health, education and nutrition.

growth that works for everyone, including women's economic rights, decent jobs and entrepreneurship, investing in the poorest and most vulnerable, and safeguarding economic gains.

environment and climate action focusing on adaptation and mitigation, as well as on water management.
Gender-based analysis
In 2017, Canada adopted its Feminist International Assistance Policy to advance gender equality and the empowerment of women and girls as the most effective way to reduce poverty and build a more inclusive, peaceful and prosperous world. In alignment with this policy, the CFLI project application process now requires a gender-based analysis (GBA). The purpose of this change is to enhance the gender equality outcomes of the CFLI program.
A GBA will require applicants to:
consider how women, girls, men, and boys are affected differently by the problem their project is aiming to address, ensuring, at the same time, that the project does not cause harm

consult women and/or girls in the development of their project proposal

ensure that the views of those women and/or girls inform the project's design
Note that consultations can include, but are not limited to, speaking to women and girls from the local community, women and other individuals who work for civil society organizations that have worked in the local community and female and male decision and change makers who have knowledge of the local community.
Deadline: 11:59 p.m. on Sunday, February 14, 2021
For more information please check the Link
Latest Online Store
Latest Tenders And EOIs
Latest News
© Renalysis Consultants Pvt Ltd