Back to the Grant Listing
Post a Grant announcement
Advertise with us
Online store
Subscribe our Weekly Newsletter
More Grants
---------------------------------------------
Applications Invited for Climate Gender Equity Fund (CGEF)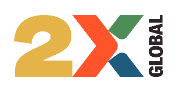 Organization: 2X Global
Apply By: 17 Oct 2023
Grant Amount: 300000 USD
About the Organization
We engage the full spectrum of investors, capital providers, mobilisers, and influencers, and work together to advance intersectional investment agendas, level up gender-smart investments, and scale the field of gender finance.
Climate change, COVID-19 and the current economic crisis have highlighted the needs and opportunities for investing with a gender and broader diversity and equity lens. 2X Global is the new name for two long-standing leaders in the field: GenderSmart and 2X Collaborative, whose respective field building and membership clout have helped to catalyse billions of gender-smart investing dollars since 2018.
About the Grant
The Climate Gender Equity Fund (CGEF) seeks to catalyse gender equity in climate finance.
Women and girls are powerful change agents in designing and leading climate solutions for their communities – women are innovators, leaders, entrepreneurs, workers, and customers in climate related fields. Yet, in the broader climate finance ecosystem, gender equity is often poorly integrated or not incorporated at all. While climate finance flows amounted to more than US$600Bn in 2021, only 1% integrated a gender lens -- revealing vast opportunity for change and growth.
CGEF will increase access to climate finance for gender-responsive, women-led, and women-benefiting organizations that address climate change. Launched by U.S. Agency for International Development (USAID), with the support of Amazon, CGEF aims to reach a goal of US$60Mn in capital from corporations, foundations, bi/multilaterals, and other funders. CGEF seeks to harness the power of collective action to bridge the gender-climate finance gap and is thrilled to have Amazon, Visa Foundation and Reckitt as Founding Members. Join us in building a movement to catalyze gender equity in climate finance!
Grantmaking under CGEF is managed by 2X Global.
Grant Size
CGEF is targeting grant awards of US$100,000 to US$300,000 but will consider grants up to US$500,000 depending on the proposed level of impact. Multiple grants will be awarded for its first round of funding in each grant category below with an aggregate value of up to US$2Mn.
Who can Apply
CGEF aims to increase access to finance for investment vehicles, businesses, and community-based organizations developing and scaling women-led and women-benefiting climate solutions in global emerging markets where USAID operates.
How to Apply
The deadline to submit applications for grant funding under this first round is October 6, 2023 at 11:59PM EDT.
Download the Request for Proposals
All applications must be submitted through the online application portal hosted on Equilo. This will allow applicants to review, save and submit applications. CGEF will only review applications submitted via the online application portal. Any proposal submitted via email or elsewhere will not be reviewed or considered for grant funding.
To apply, please follow the steps below:
Create an account on Equilo. Please remember your log-in details. Representatives from the same organisation can share one account and log-in information.

Complete the 2X Assessment tool. This is a basic screening to evaluate your alignment with the 2X Criteria. The assessment is free of charge.

Start your CGEF application. Please include a high-level budget in your application.
For more information please check the Link
Register for the 10th India CSR Summit (by CSRBOX). New Delhi-11-12th Oct. 2023
Latest Online Store
Latest Tenders And EOIs
Latest News
© Renalysis Consultants Pvt Ltd