Back to the Grant Listing
Post a Grant announcement
Advertise with us
Online store
Subscribe our Weekly Newsletter
More Grants
---------------------------------------------
Applications Invited for Empowering local stakeholders in the Himalayas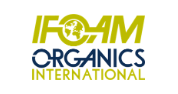 Organization: IFOAM - Organics International
Apply By: 06 Oct 2023
Grant Amount: 500000 Euro
About the Organization
Our world's food and farming systems currently face multiple challenges ranging from increasing hunger, climate change, and biodiversity loss to farmers and food workers not earning a decent income. The way we produce and consume food can either alleviate or exacerbate these conditions.
IFOAM - Organics International wants to be a part of the solution. Through our work, we build capacity to facilitate the transition of farmers to organic agriculture, raise awareness of the need for sustainable production and consumption, and advocate for a policy environment conducive to agro-ecological farming practices and sustainable development.
Together with our members in over 100 countries and territories as well as regional bodies and sector platforms, we are leading change, organically!
About the Grant
We are actively seeking partners to join us in our project aimed at empowering local stakeholders in the Himalayas (India, Nepal, and Bhutan) to play a substantial role in shaping policy environments that support agroecology-based food systems.
This initiative is funded by the German Federal Ministry for Economic Cooperation and Development and the International Fund for Agricultural Development. Spearheaded by the World Future Council and IFOAM-Organics International, the project commenced in May 2023 and lasts 48 months. From December 2023 to December 2026, substantial funding (500,000 EUR), will be allocated to partnering agreements.
The project aims to empower local stakeholders in the Himalayas (India,1 Nepal and Bhutan) to advance the development and co-creation of enabling policy frameworks for agroecologybased food systems, through knowledge enhancement, collaboration and engagement, while fostering support for agroecology at all levels.
Project Goals:
Scale up Agroecology: Promote sustainable food systems and policies.

Empower Local Stakeholders: Enhance engagement in food policy.

Advance Agroecology: Boost support for agroecology regionally and globally.
Eligibility
The entrustment of the aforementioned tasks requires the designated Partners having proper financial and operational capacities, a demonstrated track record in managing resources from foreign donors as well as, ideally, an existing FCRA license. A proposal can be submitted by corporate bodies enjoying tax privileges (non-profit purposes) or public bodies with tax privileged objectives (e.g. associations, institutions, nonprofit organizations, think tanks, academic institutes, etc.) registered in India, Bhutan or Nepal, under the conditions defined in the Call. Proposals from individuals or businesses cannot be considered. Ideally relevant state and national governments or government agencies become affiliate partners. The latter are, however, not eligible for financial support.
If applying from India as a consortium of partners, there is a fixed budget of EUR 400,000, whilst for single Partners, the financial ceiling of the budget is EUR 100,000.
If applying from Nepal or Bhutan as a consortium of partners or as a single Partner, there is a fixed budget of EUR 50,000 EUR per country
How to Apply
Opening period: September 6th - October 6th, 2023
Detailed application procedures and criteria can be found in the attachments below. Kindly use the template provided. If you plan to apply, kindly briefly inform Ingrid Fritsche and Xhona Hysa.
For more information please check the Link
Register for the 10th India CSR Summit (by CSRBOX). New Delhi-11-12th Oct. 2023
Latest Online Store
Latest Tenders And EOIs
Latest News
© Renalysis Consultants Pvt Ltd