Back to the Grant Listing
Post a Grant announcement
Advertise with us
Online store
Subscribe our Weekly Newsletter
More Grants
---------------------------------------------
Applications Invited for FY23 Internet Freedom Annual Program Statement Round 1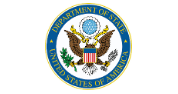 Organization: Bureau of Democracy, Human Rights, and Labor, U.S.Department of State
Apply By: 25 May 2023
Grant Amount: 3000000 USD
About the Organization
Our mission is to protect and promote U.S. security, prosperity, and democratic values and shape an international environment in which all Americans can thrive.
The U.S. Department of State has grown significantly over the years. The first Secretary of State, Thomas Jefferson, oversaw a small staff of one chief clerk, three other clerks, a translator, and a messenger. They maintained only two diplomatic posts, in London and Paris, as well as 10 consular posts. More than 230 years later, the Department's workforce includes some 13,000 members of the Foreign Service, 11,000 Civil Service employees, and 45,000 locally employed staff at more than 270 diplomatic missions worldwide.
Our role has also changed in response to changing global circumstances. At one time, the State Department was responsible for a number of domestic duties ranging from publication of the census to control of copyright to management of the Mint. We now work to fight terrorism, protect U.S. interests abroad, and implement foreign policy initiatives while building a more free, prosperous, and secure world.
About the Grant
Within each of the below Internet Freedom funding themes, The Bureau of Democracy, Human Rights, and Labor (DRL) announces a Request for Statements of Interest (RSOI) from organizations interested in submitting Statements of Interest (SOI) for programs that support Internet Freedom. DRL's goal is to protect the open, interoperable, secure, and reliable Internet by promoting fundamental freedoms, human rights, and the free flow of information online through integrated support to civil society for technology, digital safety, policy and advocacy, and applied research programs. DRL invites organizations interested in potential funding to submit SOI applications outlining program concepts that reflect this goal.
Priority Regions:
SOIs focused globally or focused on any region will be considered. Applications should prioritize work in Internet-repressive environments.
SOIs regarding technology development should have clear regional human rights use-cases and deployment strategies for the target region(s). SOIs focused on digital safety, advocacy, and research should also have region- or population-specific goals and priorities that are informed by clear field knowledge and expertise.
Internet Freedom Funding Themes:
SOIs must address the Goal(s) of one or more of the Internet Freedom Funding Themes: technology, digital safety, policy and advocacy, and applied research.
Eligibility
Organizations submitting SOIs must meet the following criteria:
Be a S.- or foreign-based non-profit/non-governmental organization (NGO), or a public international organization; or

Be a private, public, or state institution of higher education; or

Be a for-profit organization or business (noting there are restrictions on payment of fees and/or profits under grants and cooperative agreements, including those outlined in 48 CFR 30, "Cost Accounting Standards Administration", and 48 CFR 31, "Contract Cost Principles and Procedures");

Have existing, or the capacity to develop, active partnerships with thematic or in-country partners, entities, and relevant stakeholders including private sector partner and NGOs; and,

Have demonstrable experience administering successful and preferably similar programs. DRL reserves the right to request additional background information on organizations that do not have previous experience administering federal awards. These applicants may be subject to limited funding on a pilot basis.
Applicants may form consortia and submit a combined SOI. However, one organization should be designated as the lead applicant with the other members as sub-award partners.
How to Apply
All SOIs must conform to DRL's posted Proposal Submission Instructions (PSI) for Statements of Interest, as updated in November 2022, available at https://www.state.gov/bureau-of-democracy-human-rights-and-labor/programs-and-grants/.
Complete SOI submissions must include the following:
Completed and signed SF-424 and SF424B, as directed on SAMS Domestic or Grants.gov (please refer to DRL's PSI for SOIs for guidance on completing the SF-424); and,

Program Statement (not to exceed three (3) pages in Microsoft Word) that includes:

A table listing:

Name of the organization;

The target country/countries;

The total amount of funding requested from DRL, total amount of cost-share (if any), and total program amount (DRL funds + cost-share); and,

Program length;

A synopsis of the program, including a brief statement on how the program will have a demonstrated impact and engage relevant stakeholders. The SOI should identify local partners as appropriate;

A concise breakdown explicitly identifying the program's objectives and the activities and expected results that contribute to each objective; and,

A brief description of the applicant(s) that demonstrates the applicant(s) expertise and capacity to implement the program and manage a U.S. government award.
Primary organizations can submit 2 SOIs in response to the RSOI. If an applicant chooses to submit multiple applications to this RSOI, it is the responsibility of the applicant to demonstrate the competitiveness and uniqueness of each SOI. SOIs that request less than $500,000 or more than $3,000,000 may be deemed technically ineligible.
Technically eligible SOIs are those which:
Arrive electronically via SAMS Domestic or Grants.gov by 11:59 PM EST on May 25, 2023 under the announcement titled "FY23 Internet Freedom Annual Program Statement Round 1," funding opportunity number SFOP0009341;

Are in English; and,

Heed all instructions and do not violate any of the guidelines stated in this solicitation and the PSI for Statements of Interest.
For all SOI documents please ensure:
All pages are numbered;

All documents are formatted to 8 ½ x 11 paper; and,

All documents are single-spaced, 12-point Times New Roman font, with 1-inch margins. Captions and footnotes may be 10-point Times New Roman font. Font sizes in charts and tables can be reformatted to fit within one page width.
Grants.gov and SAMS Domestic automatically log the date and time an application submission is made, and the Department of State will use this information to determine whether an application has been submitted on time. Late applications are neither reviewed nor considered. Known system errors caused by Grants.gov or SAMS Domestic (https://mygrants.service-now.com) that are outside of the applicant's control will be reviewed on a case-by-case basis. Applicants should not expect a notification upon DRL receiving their application. DRL will not accept SOIs submitted via email, fax, the postal system, delivery companies, or couriers. DRL strongly encourages all applicants to submit SOIs before May 25, 2023 to ensure that the SOI has been received and is complete.
For more information please check the Link
Latest Online Store
Latest Tenders And EOIs
Latest News
© Renalysis Consultants Pvt Ltd