Back to the Grant Listing
Post a Grant announcement
Advertise with us
Online store
Subscribe our Weekly Newsletter
More Grants
---------------------------------------------
Applications Invited for Lenovo Foundation TransforME Grant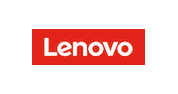 Organization: Lenovo Foundation
Apply By: 24 Oct 2022
About the Organization
Lenovo has committed more than USD $2 million to organizations around the world focused on equipping today's workforce with the skills needed to transform their careers, lives, and communities. Lenovo philanthropy is investing in skilling as part of its goal to deliver transformational impact to 1 million people by 2025. In FY 2021-22, Lenovo philanthropy provided $21M to communities around the world as part of their broader mission to empower under-resourced populations with access to technology and STEM education.
About the Grant
The Lenovo Foundation today announced the opening of its next TransforME skilling grant round, as well as the winners of its inaugural grant round.
The Lenovo Foundation is looking for organizations that are equipping today's workforce with the skills individuals need to transform their career, lives, and communities.
Are you a registered charity or NGO that trains, reskills, or upskills high potential adults to solve problems using innovative, emerging technology? We want to hear from you; please complete this grant application. Interviews and/or in-person visits may be requested by Lenovo staff prior to grantee selection.
Any organization interested in the global effort to provide access to STEM skills can join a webinar on October 11 featuring the inaugural grantees of the TransforME grant round, as well as Lenovo philanthropy's foundational skilling partners.
Investment in skilling is a priority for many tech companies, as candidates with skills in automation, artificial intelligence, web development, and data analytics (and more) are in high demand. A recent World Economic Forum report indicates that 97 million new job roles may emerge that are adapted to division of labor between humans, machines, and algorithms making skills in automation, artificial intelligence, web development and data analytics (and more increasingly high demand. These key skills are needed for emerging technologies to be adopted by companies across industries but are currently in short supply in labor markets.
"We knew we wanted to provide support for skilling in communities, but it was critically important to us that we work with organizations working to increase representation of women and diverse racial and ethnic backgrounds in technology," commented Calvin J. Crosslin, President of the Lenovo Foundation and Lenovo's Chief Diversity Officer. "A more diverse tech workforce could be as critical to the future of innovation as closing the skills gap, as research continues to find that innovation and problem solving are stronger on diverse teams."
According to the 2020 Future of Jobs survey, a skills gap in the labor market and inability to attract specialized talent are the #1 and #2 reasons that businesses are struggling to adopt new technologies. The technology skills gap and unequal access to opportunity are both predicted to widen with the ongoing impact of COVID-19, the digital divide, and its impact on the labor market. To address this gap and deliver smarter technology for all, Lenovo philanthropy launched the TransforME initiative to create a more inclusive, globally representative, and innovative future.
While the philanthropic entity retains its broader mission to empower underrepresented populations with access to technology and STEM education, it has taken up a specific transformational goal to focus on partnerships that offer a deeper impact for the current adult population.
"We continue to invest in STEM education, but the reality is that the STEM talent shortage is happening now. An opportunity this big requires investment across the entire talent pipeline, and we are excited to support adults who are ready to transform their careers today," commented Crosslin.
The Lenovo Foundation has been investing in STEM skilling through established partnerships with organizations like Laboratoria, Migracode, TNS India Foundation, and Waffle Foundation, Japan.
Eligibility
Organizations that are developing skills for individuals in the fields of computer programming, artificial intelligence, cloud computing, IT support, internet of things, analytics, automation, and other emerging technologies.

Focus on benefitting individuals with the following demographics:

Focus on communities:

Experiencing economic hardship

Facing historical or systemic boundaries to opportunity

Facing geographic boundaries to opportunity

Targeting populations:

Age 18-65+

From underrepresented backgrounds in the industry, including women and individuals from minority racial/ ethnic backgrounds.

Programs that can demonstrate:

High rates of participant engagement and retention

Ability to enable transformational outcomes for individuals on a 24-month timeline (or less)

At least two years of program existence preferred

Thoughtful, well executed financial planning for program support in the USD $25k - $250k range.

Grant round is for cash only programmatic support.

Detailed understanding of the programmatic cost of successful completion of the program (I.e. how much money is needed for one individual to successfully complete the program, and how do you define successful completion)

Thoughtful approaches to removing barriers to success for target populations, i.e. living stipends for impoverished populations, free child care to enable success for parents

Organizations that are responsible and prompt in their communications and are looking to grow a partnership with Lenovo.
How to Apply
Deadline to apply: October 24th 2022
Requirements to apply:
Timely application by stated deadline.

Compliance affirmation and paperwork (questions #8-11)

Banking and payment details

Two photos, approved by organization for Lenovo's use on social media
Application Structure:
Please have the following information prepared for submission:
Contact information

Compliance affirmation

Materials needed: photo, budget

Grant Application Questions

Relationship Disclosure
Video Details:
We welcome the chance to get to know you through a video introduction. This video does not have to be a high production quality. You can simply record and introduction on your phone, table or other device. We're looking for a basic introduction of your organization and skilling program. Consider including the following:
State name of organization and speaker

Share where you are based and the community you serve

How is your program skilling individuals for the future

What does Lenovo's vision of "providing smarter technology for all" mean to you?

Any other information that can fit within a three minute video!
​For more information please check the Link
Register for India's Largest CSR Event-India CSR Summit
Latest Online Store
Latest Tenders And EOIs
Latest News
© Renalysis Consultants Pvt Ltd