Back to the Grant Listing
Post a Grant announcement
Advertise with us
Online store
Subscribe our Weekly Newsletter
More Grants
---------------------------------------------
Applications Invited for Thrive Together:Strengthening Communities of Lived Experience to End Childhood Sexual Violence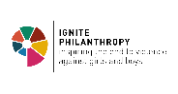 Organization: Ignite Philanthropy
Apply By: 17 Oct 2023
Grant Amount: 20000 USD
About the Organization
Ignite Philanthropy: Inspiring the End to Violence Against Girls and Boys is a philanthropic fund that supports bold efforts to ensure every child lives a life free of violence.
Violence against children continues to escalate around the world, despite every country's commitment to end it. It is endemic, it is fixed to structural drivers, and individuals alone cannot resolve it.
About the Grant
Despite the commitment of every country to end violence against children, the prevalence of this issue continues to escalate worldwide. While significant global efforts have been made to combat violence, they often struggle to connect with the everyday reality faced by children and youth who experience violence. Many childhood sexual violence (in further text CSV) cases go unreported due to gaps in local protection systems and law enforcement, as well as the stigma and negative damaging social norms surrounding sexual violence.
However, individuals who have lived through CSV along with their allies, hold intricate knowledge of the realities on the ground, a wealth of ideas and have the expertise by experience to contribute to preventing and responding to such violence. Regrettably, there have been very limited opportunities for financial support to aid their leadership efforts.
Ignite Philanthropy: Inspiring the End to Violence Against Girls and Boys was established by the Human Dignity Foundation, Oak Foundation, and Wellspring Philanthropic Fund to maximize their impact in preventing all forms of violence against children. In partnership with Oak Foundation, Ignite Philanthropy is launching the Thrive Together grantmaking and capacity strengthening program. This program aims to bolster the organizing efforts and existing and emerging grassroots organizations led by people with lived experience and their closest allies. Ignite is fiscally sponsored by New Venture Fund.
Thrive Together is a program designed to combat CSV by empowering persons with lived experience of CSV and their allies to address the underlying factors that perpetuate this type of violence. To tackle this issue, Thrive Together seeks to invest in organizations, strengthening their collective and individual capacities, expanding their connections to the broader movement working to end sexual violence against children (SVAC), and removing any obstacles that impede their impact.
The program offers flexible 10 one-year grants of up to $20,000 in support with the possibility of a no-cost extension to up to 2 years if necessary. Organizations that support work that centers lived experience can utilize the funds as they see fit, if their initiatives align with the program's overarching principles, which include:
Showing an informed understanding of needs of people affected by CSV in their local context

Utilizing the funds to effectively strengthen their collective/organizational efforts in tackling CSV.

Willingness to share their insights and learnings with others in the field, in ways that align with their purpose and vision for which Ignite team will provide opportunities and facilitate connections.

Centering safety and care of staff/volunteers and everyone involved in their work
The grants can be used flexibly for anything that an organization needs for their organizing and to strengthen their capacities, it can be training, psychological care, equipment, salaries, travel etc. In addition to money to fund organizational needs, the supported organizations will have the opportunity to learn, improve their organizational capacity, and share and connect with other organizations in the CSV field globally.
Who can Apply
The program welcomes applications from both registered organizations and non-registered organizations. Non-registered grant recipients will be funded through a registered partner organization. During the selection process, more details and forms will be shared with the finalists.
You are encouraged to apply if your organization meets the following criteria:
You are actively engaged in preventing or combating childhood sexual violence and addressing its structural drivers, considering the specific context and needs of affected communities.

You are a self-organized non-registered organization consisting of at least three people or a civil society organization that collectively makes decisions. Please mind that as a non-registered organization, you can be funded through registered partners only.

You are an non-registered group or civil society organization that has been created, co-created, led, or co-led by individuals with lived experience of CSV.

You are not currently receiving core support from the Oak Foundation nor have access to large core support funds, whether directly or through an intermediary funder.

You are a grassroots organization that lacks access to significant multilateral, foreign aid, or private funding.
How to Apply
If you are a collective based in one of the specified geographies and led or co-led by individuals with lived experience in the context of CSV, we would be delighted to hear about your organizing story. To apply, simply fill out the application form online or send us a filled in word document form (provided with the call) to applications@ignitephilanthropy.org by EOD (end of day 23:59 CET) October 17th. Feel free to contact us at the same email address if you have any questions or require further assistance. Applications can be submitted in Arabic, French, English, Russian and Swahili.
For more information please check the Link
Register for the 10th India CSR Summit (by CSRBOX). New Delhi-11-12th Oct. 2023
Latest Online Store
Latest Tenders And EOIs
Latest News
© Renalysis Consultants Pvt Ltd