Back to the Grant Listing
Post a Grant announcement
Advertise with us
Online store
Subscribe our Weekly Newsletter
More Grants
---------------------------------------------
CFC's 19th Open Call for Proposals for Support to Commodity Development Activities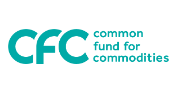 Organization: Common Fund for Commodities (CFC)
Apply By: 15 Oct 2021
About the Organization:
The Common Fund for Commodities (CFC) is an autonomous intergovernmental financial institution established within the framework of the United Nations. The Common Fund's mandate is to enhance the socioeconomic development of commodity producers and contribute to the development of society as a whole. In line with their market-oriented approach, the Fund concentrates on commodity development projects financed from its resources.
CFC 19th Open Call for Proposals
The Common Fund for Commodities (CFC) is seeking applications for financing projects along the commodity value chains following sustainability roadmap. CFC provides a range of financial and technical instruments to support projects proposed by SMEs/enterprises, cooperatives, and institutions along the entire commodity value chain in its member countries.
Quality project proposals from LDCs (Least Developed Countries), LLDCs (Landlocked Developing Countries) and SIDs (Small Island Developing States) are preferred to alleviate more people from poverty.
Project proposals incorporating innovative solutions for the commodity sector (e.g. new agritech applications, agroforestry, agro-ecology themed innovative productivity practices, regenerative technologies, increase availability of renewable and affordable energy, expanding environmental services, expediting digital and green recovery, adding to the nutrition security, climate friendly practices contributing to biodiversity, saving deforestation, digitalization, blockchain and other traceability solutions etc ) are especially encouraged to apply.
COVID-19 Update and Open Call for Proposals
The CFC is sentient to the vulnerabilities of the smallholders along the agricultural value chains in the face of COVID-19 pandemic. Problems facing vulnerable people in commodity value chain and their green recovery remain the focus of the CFC. It remains a matter of concern that the economic livelihoods of smallholders/SMEs have been affected by the pandemic in multiple ways.
To ensure best level of support to its target groups and thereby to begin the process of digital and green recovery, the CFC project cycle is running without interruption, and all proposals are considered as per schedule as indicated in the Call
Who should participate in this call
The CFC is inviting applications for support of commodity development activities in its member countries). Interested organizations are requested to submit their applications in the prescribed format.
All legal public and private entities are eligible to apply under this Call for Proposals, provided they:
operate in commodity value chains or provide financial services to micro, small and medium sized businesses operating in these value chains,

have a proven relevant track record of sound financial operations in their current and / or proposed activities over a period of at least 3 years, which can be documented by means of (audited) financial statements,

share CFC's values, including internationally recognized principles concerning human rights, labour, the environment and anti-corruption as reflected in the United Nations Global Compact, and

do not fall under the exclusion criteria, as defined on CFC's Exclusion list contained in Annex I.
The amount of finance requested from CFC should in general be up to 2 million USD, but should not exceed 50% of the total amount required to execute the project. The balancing amount of co-financing is to be provided by the applicant and/or by other co-financiers.
The CFC provides primarily loan financing support in the following areas:
Working capital and trade finance

Financing of capital expenditures

Development impact related finance in form of development impact bonds
For more information please check the Link
Latest Online Store
Latest Tenders And EOIs
Latest News
© Renalysis Consultants Pvt Ltd