Back to the Call for Papers Listing
Post a Call for Papers
Advertise with us
Online store
Subscribe our Weekly Newsletter
More Call for Papers
---------------------------------------------
Call for Papers - International Journal of Finance, Entrepreneurship & Sustainability (IJFES)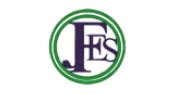 Organization Name: World Leadership Academy, Kalinga Institute of Industrial Technology(KIIT)
Apply By: 10 Jun 2023
Location:
Presentation Date: 01 Jan. 1970 - 01 Jan. 1970
About the Organization
World Leadership Academy has been designed to provide a platform to the leaders working in different sectors and adding values to the lives and the planet to think together. It is bringing academicians, industrialists, professionals, agriculturists, farmers, literary persons with exceptional thoughts and vision and school and university students, the budding leaders with nascent pure thoughts and ideas to develop a positive ecosystem. Since last two and half years of its inception, it has created number of facilities like developing a digital library, publishing the new thoughts, concepts, innovations, ideas in the form of books, journals, magazine articles, projects etc. at free of cost. It has created an indexing database for review of such activities by experts and helping those thinkers to improve upon them. Editorial services, projects review, training for patent filing and supporting to protect IPR of their work are few of them. It has also signed MoUs with foreign Universities. It has signed MOUs with international publishers like Springer- Nature, Taylor Fancies and Atlantis Press etc. with an aim to help the writers/editors to publish their research outcomes in journals of repute. Its activities are focused on creation of a Knowledge Society. It has more than 10,000 registered members.
About the Call for Papers
International Journal of Finance, Entrepreneurship & Sustainability (IJFES), an official Journal of International Centre for Business Research and Innovation (ICBRI),School of Social Financial Human Sciences , Kalinga Institute of Industrial Technology(KIIT) Deemed to be University ,Odisha , aims to publish original, theoretical and practical advances in finance, entrepreneurship, and Sustainability of the contemporary world. IJFES is an open access, bi-annual peer reviewed journal published by World leadership Academy. It provides a platform for publishing results and research with a strong empirical component. It aims at providing a platform for academician, scholars as well as professionals to encourages state of the art research and bring out their critical perspectives-theatrical as well as empirical on the stated themes. Papers with interdisciplinary bearings on an individual theme or linking more than one of the stated themes are desirable.
How to Apply
For more information please check the Link
Latest Online Store
Latest Tenders And EOIs
Latest News
© Renalysis Consultants Pvt Ltd