Back to the Call for Papers Listing
Post a Call for Papers
Advertise with us
Online store
Subscribe our Weekly Newsletter
More Call for Papers
---------------------------------------------
Call for Papers - International Conference on English Learning & Teaching Skills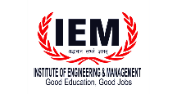 Organization Name: Department of Basic Science and Humanities, IEM, Kolkata
Apply By: 06 Oct 2023
Location: Kolkata
Presentation Date: 09 Feb. 2024 - 10 Feb. 2024
About the Organization
The department has been established in 1996. The Basic Science and Humanities Department of this esteemed institution is a combination of brilliant faculties and best laboratory set-ups to provide students with excellent and all round exposure in theoretical knowledge and practical training in subjects like: • Engineering Physics • Engineering Chemistry • Environment and Ecology • Mathematics • Values and Ethics Profession and • English Language and Communication etc.
About the Conference
The International Conference on English Learning & Teaching Skills (ICELTS 2023) organized by organized by the Department of Basic Science and Humanities, IEM, Kolkata will be held on 9th – 11th February 2024. This conference aims to provide a platform for Researchers,Scholars, Academicians and Corporate Professionals in order to exchange their views, findings and innovations with each other.Let us witness a confluence of geniuses all around the world to celebrate the excellence of English Language Teaching(ELT) as a discipline.
The academic and business sector all over the world is preoccupied with innumerable ways of understanding English Language and Literature. English Language and Literature have an encapsulated interrelation with linguistics, philosophy, anthropology, pragmatics, discourse analysis and so on. In addition, the socio-cultural transformation is one of the foremost effects of it. The ICELTS conference, held annually, is designed to bring together scholars, researchers and students, and provide them with a platform to share their research results and ideas on the evolving significance of English language in today's world.
How to Apply
Abstract Submission Deadline: 6th October, 2023
Submission Link – Click Here
For more information please check the Link
Register for the 10th India CSR Summit (by CSRBOX). New Delhi-11-12th Oct. 2023
Latest Online Store
Latest Tenders And EOIs
Latest News
© Renalysis Consultants Pvt Ltd