Back to the Event Listing
Post an Event announcement
Advertise with us
Online store
Subscribe our Weekly Newsletter
More Events
---------------------------------------------
Applications Invited for Arrell Global Food Innovation Award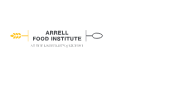 Organization: Arrell Food Institute
Event Duration: 01 Jun. 2023 - 10 Jun. 2023
Apply By: 10 Mar 2023
About the Organization
Arrell Food Institute activities are shaped by needs within the food system and the resources the University of Guelph can provide to meeting those needs.
We bring people together to conduct research, train the next generation of food leaders and shape social, industrial and governmental decisions, always ensuring food is the central priority.
About the Award
Awarded annually since 2018, the Arrell Global Food Innovation Awards recognize unique approaches and achievements of individuals and organizations around the globe. The two prizes of $100,000 are awarded in these categories: research innovation and community engagement innovation.
Arrell Food Institute recognizes global leaders who are ensuring future food security for the planet, and hopes to inspire new leaders to take bold steps towards change. Scientific excellence and community engagement are necessary to overcome the challenges our world will face in feeding 9 billion people and beyond.
This first award recognizes a researcher, or group of researchers, who has advanced understanding of food production, processing, distribution, consumption, safety and/or human nutrition, with a significant positive impact on society.
It Includes, but are not limited to, food science, crop or livestock genetics, agro-ecology, pest management, supply chain management, soil health, human nutrition, food processing, food packaging, or food safety.
This second award recognizes an individual, or group of individuals, who has contributed to improved nutritional health and/or food security, with a focus on strengthening disadvantaged communities.
It Includes, but are not limited to, household nutrition, urban poverty, Aboriginal food security, traditional food systems, socioeconomic policy, poverty elimination, or community development.
How to Apply
Nominations for the 2023 Arrell Global Food Innovation Awards are now open.
Nominations close March 10, 2023
For more information please check the Link
Latest Online Store
Latest Tenders And EOIs
Latest News
© Renalysis Consultants Pvt Ltd