Back to the Event Listing
Post an Event announcement
Advertise with us
Online store
Subscribe our Weekly Newsletter
More Events
---------------------------------------------
Applications Invited for Debra E. Bernhardt Labor Journalism Prize 2020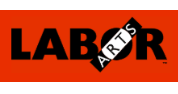 Organization: LaborArts
Event Duration: 13 Oct. 2020 - 13 Oct. 2020
Apply By: 30 Aug 2020
About the Organization:
LaborArts presents powerful images to further understanding of the past and present lives of working people. Their events and contests expand on this effort. They gather, identify and display images of these cultural artifacts in order to encourage more people in this country and around the world to appreciate the history of work and working people. The labor movement is a critical part of the story, although it is not the whole story. The Foundation's interests include the study of the relationship between art, culture and humanity.
Debra E. Bernhardt Labor Journalism Prize
The prize is given to insightful work that contributes to the understanding of labor history; shows creativity; demonstrates excellence in writing; and adheres to the highest journalistic standards of accuracy.
The organisers of the prize are guided by the vision of the late Debra E. Bernhardt, who worked in so many different realms to share the hidden histories of working people. As head of the Wagner Labor Archives she reached out to an astonishing number of people and organizations, to document undocumented stories and unrecognized contributions, and to make links between past and present. The LaborArts project is dedicated to Bernhardt, and the online exhibit "Making History Personal" explores her work.
Eligibility:
Articles focused on historical events and articles about current issues (work, housing, organizing, health, education) that include historical context are both welcome;

The work should be published in print or online between August 26, 2019 and August 30, 2020;

Only one entry per person;

Publications and subject matter should target the United States and Canada;

Neither books nor plays are eligible.
Prize:
The Bernhardt Prize is an award of $1,000 given for an article that furthers the understanding of the history of working people.
Application:
To enter, send an e-mail on or before Sunday August 30, 2020 to info@laborarts.org with the following information:
Author name

Title of Article

Name of Publication

Date and Place of Publication

URL link for article (if no link is available attach a PDF of the article and of the front page of the publication to your e-mail).
For more information please check the Link
Latest Online Store
Latest Tenders And EOIs
Latest News
© Renalysis Consultants Pvt Ltd