Back to the Event Listing
Post an Event announcement
Advertise with us
Online store
Subscribe our Weekly Newsletter
More Events
---------------------------------------------
Applications Invited for Pandemic Lab Safety Challenge 2021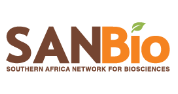 Organization: Southern Africa Network for Biosciences (SANBio)
Event Duration: 08 Jun. 2021 - 30 Jun. 2021
Apply By: 30 Jun 2021
About the Organization:
The Southern Africa Network for Biosciences (SANBio) provides a shared research, development and innovation platform for working collaboratively to address some of Southern Africa's key biosciences issues in health, nutrition and health-related intervention areas such as agriculture and environment. SANBio was established in 2005 under the New Partnership for Africa's Development (NEPAD), as one of the five networks established under the African Biosciences Initiative (ABI) to cover the SADC region. The platform provides access to world-class laboratories for African and international scientists conducting research on Africa's biosciences challenges.
Pandemic Lab Safety Challenge 2021
The SANBio & Seeding Labs is seeking applications for the Pandemic Lab Safety Challenge is designed to solicit videos that share solutions for lab safety in a time of COVID-19 that can be adopted by scientists in labs with limited resources, no matter where they might be.
The Pandemic Lab Safety Challenge is your chance to share the tips and tricks you've developed for maintaining a safe lab environment. They are especially interested in ideas that can be adopted by scientists in labs with limited resources.
With research and teaching labs in various stages of reopening around the world, Seeding Labs and SANBio, the Southern Africa Network for Biosciences, are issuing a challenge.
To all the innovators and problem solvers devising new ways to keep their labs safe and sterile during the COVID-19 pandemic: show them how you do it!
Why should you participate?
You can help spread your knowledge across the global scientific community. You will show off your method and, get feedback from other academics and industry sponsors. All participants whose applications pass the safety review will receive a Challenge participation certificate.

Seeding Labs will host the best videos on its TeleScience website. The Grand Winner team will receive a free laboratory safety training from the Laboratory Safety Institute, as well as free automated edits of a scientific text from American Journal Experts.' Up to four honorable mention teams, drawn from the SANBio network, will also win hamper goodie bags.
What can you share?
Anything that promotes methods for lab workers to return safely to the lab! Some suggestions include, but are not limited to:
Demonstration of sterile techniques – such as how to put on and remove gloves, masks, and other PPE

Educational information on choosing the correct PPE, such as what types of materials to use for masks, gloves, coats, goggles, etc.

Demonstration of how to sanitize specific instruments and/or what chemicals are safe to use for sanitation and equipment integrity (i.e., will not damage the equipment).

Procedures added to the lab such as entry and exit protocols, introduction of shifts, and other tools and systems to support physical distancing.

Ways to safely conserve the use of PPE and other materials. For example, ways to disinfect masks, lab coats, and other reusable PPE.
Inovations can be ones that have been developed by you OR you can demonstrate techniques that are already established as written protocols but would benefit from being shared more widely in video format. The goal is to bring together all knowledge, whether new or existing, that supports a safe laboratory working environment.
How the Challenge Works:
Form a team of up to 4 members, and submit a written description of your technique or innovation

Create and submit your video—up to 8 minutes long and in any language!

Challenge videos will be peer-reviewed by the Lab Safety Institute, and a panel of judges will choose the winners

In addition to a prize hamper, the grand prize winners will receive free virtual laboratory safety training from the Laboratory Safety Institute, as well as free automated edits of a scientific text from Research Square.
Eligibility Criteria:
Share your knowledge with the world and help ensure the safe reopenings of labs everywhere! The Pandemic Lab Safety Challenge is open to students and researchers at all phases of their careers.

Applicants are expected to form and apply for the challenge as teams of 1-4 people.

Pandemic Lab Safety challenge is open to undergraduate, graduate, and academics across the globe who are learning or working in a lab.
For more information please check the Link
Latest Online Store
Latest Tenders And EOIs
Latest News
© Renalysis Consultants Pvt Ltd