Back to the Event Listing
Post an Event announcement
Advertise with us
Online store
Subscribe our Weekly Newsletter
More Events
---------------------------------------------
Applications Invited for WIN DRR Leadership Award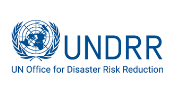 Organization: Save the Children
Event Duration: 13 Sep. 2021 - 17 Sep. 2021
Apply By: 17 Sep 2021
About the Organization
UNDRR (formerly UNISDR) is the United Nations focal point for disaster risk reduction. UNDRR oversees the implementation of the Sendai Framework for Disaster Risk Reduction 2015-2030, supporting countries in its implementation, monitoring and sharing what works in reducing existing risk and preventing the creation of new risk. Photo © Abbie Trayler-Smith / Panos Pictures / Department for International Development
About the Event
The Women's International Network on Disasters Risk Reduction (WIN DRR) will award two cash prizes to highlight the work of women who are changing the field of disaster risk reduction by using inclusive approaches and demonstrating leadership in a previously male-dominated field.
"The Women's International Network for Disaster Risk Reduction empowers women in leadership and promotes their role in decision-making in disaster risk reduction in the Asia and the Pacific region," said Mami Mizutori, the Special Representative of the Secretary-General for Disaster Risk Reduction and the Head of UNDRR. "The WIN DRR Leadership Awards will celebrate the women who are leading the way towards a safer, more resilient world."
The awards are part of a wider strategy to deliver on the promises of the Sendai Framework for Disaster Risk Reduction which was signed by 187 countries in 2016.
"We know that when women make the decisions, communities are consulted and the needs of the marginalized are considered, the outcomes are better," said Ms. Mizutori. "The Sendai Framework outlines the inclusive, all-of-society approach that we need to achieve the Sustainable Development Goals."
The Sendai Framework emphasizes that a gender equitable and accessible approach is essential. To achieve this goal, it calls for the mobilization of women's leadership in building resilience. While women's participation in decision-making is included in international human rights frameworks as well as the Sustainable Development Goals, there is still a disparity in the number of women in leadership roles in disaster risk management.
Eligibility
Nominations are encouraged from across the WIN DRR network and the broader DRR community. Individuals can nominate themselves or others by completing the below form. Nominees must identify as women and be citizens/permanent residents of Asia-Pacific countries, who are working on disaster risk reduction across the Asia-Pacific region. For the purposes of this award those countries include: Afghanistan, Bangladesh, Bhutan, Brunei Darussalam, Cambodia, China, Democratic People's Republic of Korea, Fiji, India, Indonesia, Islamic Republic of Iran, Japan, Kiribati, Lao People's Democratic Republic, Malaysia, Maldives, Marshall Islands, Federated States of Micronesia, Mongolia, Myanmar, Nauru, Nepal, Pakistan, Palau, Papua New Guinea, Philippines, Republic of Korea, Samoa, Singapore, Solomon Islands, Sri Lanka, Thailand, Timor-Leste, Tonga, Tuvalu, Vanuatu, Viet Nam.
People who are currently or who have previously worked as UNDRR or DFAT staff in the past are not eligible for the awards, though they are able to nominate others. People who are currently contracted with UNDRR in any capacity (e.g. as an intern, consultant or UNV), and people who are working for organisations that are currently contracted or receiving a grant from UNDRR are also ineligible.
One of the priorities of WIN DRR is to recognize the achievements of women working in disaster risk reduction. The inaugural WIN DRR Leadership Awards will be presented at a high-level event on International Day for Disaster Risk Reduction on 13 October.
Ms. Mizutori hopes the awards will strengthen a culture of awareness for all disaster risk reduction professionals, so they support women's leadership in decision-making.
WIN DRR calls for nominees across the broader DRR community. There are two awards – the Rising Star Award, which will be granted to an individual woman who has demonstrated high potential early in her career, and the Excellence Award, proudly sponsored by SM Prime Holdings Inc., which will be granted to an individual woman who has achieved professional success in DRR.
The Women's International Network for Disaster Risk Reduction is supported by Australian Aid.
To nominate yourself, or someone else for the award, go to: https://bit.ly/3ArpoV2 . Please note that the nominations close on 17 September 2021.
For more information please check the Link
Latest Online Store
Latest Tenders And EOIs
Latest News
© Renalysis Consultants Pvt Ltd