Back to the Event Listing
Post an Event announcement
Advertise with us
Online store
Subscribe our Weekly Newsletter
More Events
---------------------------------------------
Virtual Masterclass- Learn the Art of Nonfiction Storytelling through Podcasts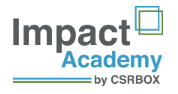 Organization: Impact Academy by CSRBOX
Event Duration: 06 Apr. 2021 - 15 Apr. 2021
Apply By: 03 Apr 2021
Virtual Masterclass- Learn the Art of Nonfiction Storytelling through Podcasts
Dates: 6th, 8th, 13th & 15th April 2021 (online)
Time: 2:00 PM - 3:00 PM
Duration: 1 Hr/day (Total 4 Hrs)
The Masterclass
According to PwC, India is the third-largest Podcast market in the world. Behind U.S. and China, India witnesses a growth of 57% Podcast listeners annually. Now more than ever, people are listening to podcasts, and the number has increased significantly during the COVID 19 induced lockdown. Because of the large number of people tuning into this mode of audio storytelling, there is a rise amongst the professionals willing to create and produce their own content. This also comes as an alternative mode for the NGOs and other development sector initiatives to reach a larger audience and attract funders, donors, investors and volunteers. Podcasting will help you present your content in a much more nuanced, novel and engaging way.
During the masterclass on the fundamentals of Podcasting, we talked about the various formats and channels of Podcasts. We were able to develop a basic understanding of the strategic steps involved in the designing, production and distribution of Podcasts. In continuation to that, this masterclass will focus on a more detailed roadmap to curate, edit, distribute and disseminate your own content. This will focus on breaking down a particular format of Podcasting into a step-by-step series of actions to create format- narrative features.
Catering to the needs of professionals interested in deep diving into this mode of audiocast, CSRBOX in partnership with Sonologue, has curated a virtual masterclass on 'Nonfiction storytelling through Podcasts' which will give you deeper insights into how to structure, script and produce your own Podcast.
**The registrations for this masterclass are open only for the alums of our previous masterclass on Podcast for Social Sector Organizations.
Program Delivery
4 sessions of one hour each spread over 2 weeks (6th and 8th April + 13th and 14th April)

Interactive sessions on the step by step how-to's of making a particular podcasting format

Post-session practice exercises

Mentoring from the expert, Ms. Chhavi Sachdev, Sonologue
Why attend the masterclass?
You will be able to structure and script your Podcast with guidance from our expert.

You will learn the essentials to produce a narrative feature podcast and will be able to produce one of your own.

Receive mentoring to make your stories come alive, give voice to the unheard and amplify your outreach.

You will receive a certificate of participation to authenticate your presence in the 4-day course.
Who should attend?
Professionals from the development community who have already attended the masterclass on Podcasts for Social Sector Organizations.
Certificate of Participation
All participants will be provided with a certificate of participation on behalf of Sonologue and CSRBOX. To be eligible to receive the e-certificate, you will have to be present on all 4 days of the masterclass, participate in all the activities and assignments and submit the deliverables on time.
Trainer
Chhavi Sachdev, Founder, Sonologue
Masterclass Fees
The masterclass fee is inclusive of all taxes.
Early Bird: INR 2000 (applicable until 12th March 2021)
Standard: INR 2500 (from 13th March onwards)
Registration Details and Eligibility
To enroll you must have already attended the masterclass on Podcasts for Social Sector Organizations.
Registrations are open till 3rd April 2021.
Online Registration Process
Please click here for the registration page and online payment
For NEFT/ Bank Transfer
Download the offline form and fill in your details. Once completed please send the same along with the payment receipt to somya@csrbox.org and mark a cc to pooja@csrbox.org.
For any queries regarding the Masterclass, contact
Somya Trivedi
Mobile: 8057501627
For any immediate escalations or to know more about the Impact Academy, please feel free to write to pooja@csrbox.org
Terms & Conditions
The registration fee is non-refundable; however, the nominee's name can be changed.
Once you submit the registration form along with the payment (online), you will receive the confirmation email within 2 working days. You will receive the details to access the online masterclass along with reading material latest by 5th April 2021.
The recordings of the sessions will not be shared.
Latest Online Store
Latest Tenders And EOIs
Latest News
© Renalysis Consultants Pvt Ltd