Back to the Grant Listing
Post a Grant announcement
Advertise with us
Online store
Subscribe our Weekly Newsletter
More Grants
---------------------------------------------
Applications Invited for Draper Richards Kaplan Foundation Grant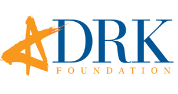 Organization: Draper Richards Kaplan Foundation
Apply By: 20 Dec 2022
Grant Amount: 300000 USD
About the Organization
DRK Foundation is a global venture philanthropy firm supporting early stage, high impact social enterprises. We believe that with early funding and rigorous support, exceptional leaders, tackling some of society's most complex problems, can make the world a better place.
We invest in early-stage organizations and are often their first institutional investor, as well as their first "outside" board member. We invest in a wide variety of sectors: our current portfolio includes organizations working both domestically and internationally, helping to provide critical access to healthcare, education, food security, social justice, water and sanitation, transparency and accountability, and shelter.
About the Grant
DRK's hope is to support outsized impact through entrepreneurs and enterprises that create a transformational paradigm shift to meaningfully address a pressing societal problem affecting people's lives.
DRK Funds:
Organizations addressing a critical social or environmental issue as the focus of their work.

Founders who intend to expand their impact significantly over time.

Organizations operating in Africa, Europe, India, Latin America, and the United States.

Independent nonprofit and impact first, mission-driven for-profit entities, including US 501(c)3 and its non-US equivalents, C corporations, B corporations, and hybrid organizations.

Fiscally sponsored organizations in select cases where there is a plan to spin out (in our experience, independence creates stronger enabling conditions for growth).

Post-pilot, pre-scale organizations. This typically means:

—Your program, product or service is already in the market or in the field.

—You have early indication that your model is having its intended impact.

—Your organization is 3-5 years old (this is not a rule, but a guidepost).

Organizations with one or more founders who are full-time or intend to be.

—We believe that full-time leadership from the organization's founder(s) is critical to an early stage organization's growth.

—We recognize that going full-time requires resources that you may still be putting together, and if that is the case we are happy to start a conversation with you in the meantime.

We value diversity of people proximate to the problem at hand and a commitment to foster justice, equity, inclusion, and belonging practices.
DRK Prioritizes:
Evidence of focused alignment, systemic social change, data-based decision making.

Leaders who are continually learning and iterating and welcome a deep working relationship with DRK for 3 years. Leaders who intimately understand the opportunity and the communities they serve. Leaders committed to advancing justice, equity, diversity, inclusion and belonging for all.

Organizations who are designed to realize their impact at scale.
DRK Does Not Fund:
Idea or pre-pilot stage organizations.

Organizations that do not plan to expand or scale their impact to achieve their mission.

Projects housed within an established, mature organization (unless there is a plan to spin out).

Awareness or field building campaigns.

Organizations whose sole focus is the development of research.

Programs promoting religious doctrine.

US 501(c)4 organizations.
How to Apply
Draper Richards Kaplan Foundation accepts applications for funding year round. Completing an application is the first step of our process to help us get to know you and your social enterprise so we can assess your initial fit for our portfolio.
The online application should take about 30-60 minutes to complete. If you would like to save your progress and resume later, please be sure to check the box at the top of the online form to save your information.
Please upload with your application a written executive summary, pitch deck, or business plan document addressing the following topics. Any additional materials (e.g. financials) are welcome, but completely optional.
For more information please check the Link
Latest Online Store
Latest Tenders And EOIs
Latest News
© Renalysis Consultants Pvt Ltd