Back to the Job Listing
Post a Job announcement
Advertise with us
Online store
Subscribe our Weekly Newsletter
More Jobs
---------------------------------------------
Consultant (Data Analyst)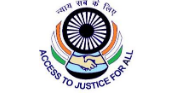 Organization: National Legal Services Authority (NALSA)
Apply By: 15 Jul 2020
Location: New Delhi(Delhi)
About NALSA
National Legal Services Authority of India was formed on 9 November 1995 under the authority of the Legal Services Authorities Act 1987. Its purpose is to provide free legal services to eligible candidates, and to organize Lok Adalats for speedy resolution of cases.
Engagement of one Consultant (Data Analyst) in National Legal Services Authority, 12/11, Jam Nagar House, Shahjahan Road, New Delhi.
National Legal Services Authority (NALSA) invites applications for engagement as Consultant (Data Analyst).
Work Profile of Consultant (Data Analyst):-
Graduation in Mathematics or Economics, Information Management or Statistics.

Technical expertise regarding data models, database design development, data mining and segmentation techniques.

Strong knowledge of and experience of Excel and other analytical tools.

Knowledge of statistics and experience using statistical packages for analysing datasets (Excel, SPSS, SAS etc).

Strong analytical skills with the ability to collect, organize, analyze, and disseminate significant amounts of information with attention to detail and accuracy.

Adept at queries, report writing and presenting findings.
Nature of Duties:
Interpret data, analyze results using statistical techniques and provide reports.

Develop and implement databases, data collection systems, data analytics and other strategies that optimize statistical efficiency and quality.

Acquire data from primary or secondary data sources and maintain databases/data systems.

Identify, analyze, and interpret trends or patterns in complex data sets.

Filter and clean data by reviewing computer reports, printouts, and performance indicators.

Locate and define new process improvement opportunities.
Honorarium
Consultant engaged for Data Analyst will be entitled to a monthly honorarium of Rs. 30,000/- per month. However, in case of a highly experienced domain expert, the enhancement in monthly honorarium may be suitably considered.
Interested candidates may submit their scanned application in the enclosed format with two recent passport size photograph as per Annexure-I by 15.07.2020 at e-mail address nalsa-dla@nic.in with the subject "Application for Consultant (Data Analyst) in NALSA". Application needs to be strictly in the format as per Annexure-I. Application received after due date will be rejected out rightly.
For more information please check the Link
Latest Fellowships
Latest Grants
Latest News
© Renalysis Consultants Pvt Ltd