Back to the Job Listing
Post a Job announcement
Advertise with us
Online store
Subscribe our Weekly Newsletter
More Jobs
---------------------------------------------
E T Consultant - Social Media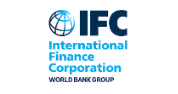 Organization: IFC
Apply By: 07 Jun 2023
Location: New Delhi(Delhi)
About the Organization
IFC—a member of the World Bank Group—is the largest global development institution focused on the private sector in emerging markets. We work in more than 100 countries, using our capital, expertise, and influence to create markets and opportunities in developing countries. In fiscal year 2022, IFC committed a record $32.8 billion to private companies and financial institutions in developing countries, leveraging the power of the private sector to end extreme poverty and boost shared prosperity as economies grapple with the impacts of global compounding crises.
Job Description/Responsibilities
This is an exciting opportunity for a communications professional to develop and implement the social media strategy for IFC in APAC. The successful candidate will have a proven track record in social media planning, trends and analytics.
With guidance from the regional communications leads and in collaboration with regional communications teams, the ETC's specific responsibilities will include, among others:
Strategic Social Media Planning
Developing and implementing a social media strategy with the objective to increase online content engagement and awareness of IFC, especially in the APAC region, building on existing channels or creating new ones.

Researching latest trends, introducing innovative ways to share IFC messages on digital platforms, identifying and building connections with key online influencers, and ultimately expanding IFC's online footprint in the region and beyond.

Monitoring and evaluating social media activities providing a monthly report on what's working and what not.

Monitoring social media channels and flagging reputational risks.

Liaising with communications and operations colleagues across the region and IFC to identify upcoming opportunities and populate a digital editorial calendar.

Proactively work to increase IFC thought leadership via social media by managing social media accounts and contributing timely content to regional leadership LinkedIn and Twitter accounts.
Content Development
Aligned with IFC's corporate digital guidelines, creating and posting high-quality digital content on IFC's social media channels and support cross-promotion of IFC's content on external partner channels.

Crafting day-to-day digital posts, visuals, and social media packages around IFC content coming out of APAC (e.g., press releases, impact stories, videos, media interviews and opeds, reports, and other materials). Ensuring APAC social media channels feature content that is timely, topical, and compelling.

Designing and working with designers and video editors to produce engaging content for social media.

Proactively identifying innovative opportunities for online engagements (e.g., digital partnerships, live events, digital campaigns).

Create engaging monthly newsletter on communications activities in the region, as well as summary reports for high-level visits. Create bi-weekly social media update for internal staff engagement.
Training
Providing regular training to communications teams in both regions to increase quality of content and help them understand social media trends and best practices.

Developing training sessions especially for LinkedIn for senior executives in both regions to help enhance their social media presence representing IFC.
Education Qualification/Required Skills &Experience
Master's degree in Communications, Journalism, Political Science, International Relations, Public Affairs, Marketing, Business/Finance with 2 or more years' experience in corporate communications, international relations, public affairs, political science, or other related field, or equivalent combination of education and experience. In addition, a degree in Business Administration and/or working experience in investment operations will be valued.

Experience developing and implementing high-impact social media strategies based on evidence and industry benchmarks – using tools and metrics to properly capture reach.

Experience in social media listening tools.

Familiarity with latest trends and innovative approaches to social media messaging and engagement.

Experience in drafting engaging social media posts in English and producing multimedia content (such as postcards, audiograms, short videos, etc.), incl. technical knowledge of using tools like Canva, Photoshop, Adobe Campaigns and Wochit or other similar tools.

Ability to work with an established network of designers and multimedia producers.

Excellent verbal and written communications skills in English, ability to convey complex messages succinctly and diplomatically.

Knowledge of Hindi, Bangla, Bahasa, Chinese or other languages spoken in the region, a plus.

Experience in understanding and handling reputation and branding issues and processes a plus.

Experience working in APAC region a plus.

Understanding of multilateral development banks, including the World Bank Group, its policies and operations a plus, as well as basic understanding of current development topics and issues, a plus.

WBG Core Competencies for all staff: Client orientation; Drive for results; Teamwork of collaboration and inclusion; Knowledge, Learning and communication; and Business judgment and analytical decision-making.
For more information please check the Link
Latest Fellowships
Latest Grants
Latest News
© Renalysis Consultants Pvt Ltd