Back to the Job Listing
Post a Job announcement
Advertise with us
Online store
Subscribe our Weekly Newsletter
More Jobs
---------------------------------------------
National Project Personnel - Knowledge Management and Monitoring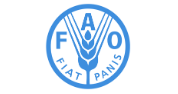 Organization: Food and Agriculture Organization of the United Nations (FAO)
Apply By: 27 Jan 2021
Location: Hyderabad(Telangana)
About the Organization:
Food and Agriculture Organization of the United Nations (FAO) is a specialized agency of the United Nations that leads international efforts to defeat hunger and improve nutrition and food security. The FAO is headquartered in Rome, Italy and maintains regional and field offices around the world, operating in over 130 countries. They help governments and development agencies coordinate their activities to improve and develop agriculture, forestry, fisheries, and land and water resources. They also conduct research, provides technical assistance to projects, operates educational and training programs, and collects data on agricultural output, production, and development.
Position: National Project Personnel - Knowledge Management and Monitoring
Tasks and Responsibilities:
Implement a results-based monitoring system to provide timely feedback to project management on the progress and achievements of the project in accordance with the work plan and approved logical framework and identify obstacles which may hamper the attainment of project's results and objectives.

Develop tools for monitoring and data collection as required and provide training to enumerators and project staff involved in monitoring and data collection.

Prepare monitoring reports and case studies as required.

Assume a lead responsibility in conducting project surveys including but without being limited to the identification of most appropriate method for information gathering, preparation of data collection tools, quality assurance, training of enumerators, supervise data entry, data analysis and report generation.

Conduct periodic and unscheduled field visits to obtain beneficiary feedback and to ensure timely, equitable and transparent delivery of assistance to beneficiaries.

Develop a project monitoring plan with indicators both at output and outcome level.

Prepare periodic progress reports on the implementation and result status as required.

Design and implement the surveys and studies (especially Post Distribution Monitoring Surveys) under technical assistance of M&E unit Islamabad.

Perform any other relevant task as requested by the Supervisor.

The incumbent will ensure strict adherence to the UNDSS security procedures and advisory and perform any additional security related task on voluntary basis as required by the Supervisor.
Minimum Requirements:
University post-graduate qualification in development studies, agricultural economics, engineering, social sciences or related field focused on quantitative analysis.

At least five years of relevant experience in agricultural and rural development as a monitoring and evaluation specialist.

Competency in word processing, spreadsheet and database computer software, and an ability to work in multi-disciplinary and multi-cultural teams is essential.

Working knowledge of English, Urdu and Sindhi is essential and knowledge of other languages used in Sindh is an asset

National of Pakistan
For more information please check the Link
Latest Fellowships
Latest Grants
Latest News
© Renalysis Consultants Pvt Ltd