Back to the Job Listing
Post a Job announcement
Advertise with us
Online store
Subscribe our Weekly Newsletter
More Jobs
---------------------------------------------
Regional (APAC) Sustainability Manager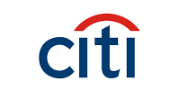 Organization: Citi
Apply By: 05 Apr 2023
Location: Mumbai(Maharashtra)
About the Organization
At Citi, we get to connect millions of people across hundreds of cities and countries every day. And we've been doing it for more than 200 years.
We do this through our unparalleled global network. We provide a broad range of financial services and products to our clients – whether they be consumers, corporations, governments or institutions – to help them meet their biggest opportunities and face the world's toughest challenges.
Job Description
The APAC Regional Head of Sustainability provides subject matter expertise and strategic guidance on sustainability, resource management, energy use, greenhouse gas emissions management and Wellness for CRS operations in region. The Regional Head of Sustainability is part of a global sustainability team that works in partnership with Design & Construction, Facilities Management and Asset Management teams to ensure achievement of Citi's Operational Footprint Goals (Water, Waste, 100% Renewable Electricity, Energy and Emissions Reduction Targets, Net Zero by 2030). Requires a comprehensive understanding of multiple areas within design & construction, operations & maintenance, energy and resource management, certifications, reporting, regulations and GHG accounting. Applies in-depth understanding of the business impact of technical contributions. Excellent communication skills required to negotiate internally, often at a senior level. Supports external communication required by Citi's public disclosures through Citi's Chief of Sustainability Office. Key team member supporting CRS in short- to medium-term planning of initiatives and programs for the CRS Sustainability Function.
Job Responsibilities
Drives sustainable strategies programs and strategies in APAC

Delivers CRS's Sustainability Goals and supports Citi's wider ESG and Net Zero goals

Establishes and implements technical standards and guidelines to optimize performance and establish a continuous improvement approach to energy performance and management.

Supports individual buildings projects with subject matter expertise

Integrates key strategic initiatives with specific business plans to achieve near-term and longer-term objectives.

Contributes to annual reporting processes for ESG, TCFD, CDP and other disclosures

Coordinates sustainability initiatives with the Facilities Management and Design & Construction teams

Works with vendors to implement sustainability strategies

Develops regionally specific goals and KPIs and contributes to global goals development

Tracks and monitors sustainability performance across EMEA's portfolio

Keeps up to date and proactively responds to sustainability and climate regulatory requirements across the region

Report and presents on sustainability initiatives to CRS leadership and other Citi teams

Supervises and mentors junior staff

Appropriately assess risk when business decisions are made, demonstrating particular consideration for the firm's reputation and safeguarding Citigroup, its clients and assets, by driving compliance with applicable laws, rules and regulations, adhering to Policy, applying sound ethical judgment regarding personal behavior, conduct and business practices, and escalating, managing and reporting control issues with transparency, as well as effectively
Education Qualification/Required Skills & Experience
Significant experience in realty services/A&E industry focusing on sustainability

Experience working in or with large global corporate organizations driving sustainability initiatives

Track record of implementing sustainability certifications including LEED, WELL and Net Zero frameworks

Up to date knowledge of sustainability regulations and trends

Experience with ESG and reporting frameworks

Implementation of energy efficiency, renewable energy and sustainability technologies

Data analysis and management of large sustainability datasets including due diligence for annual reporting

Deep understanding of energy performance and practical experience translating technical plans into actionable investment plans and project execution

Proficient in Microsoft Office with an emphasis on MS Excel

Self-motivated and detail oriented

Demonstrated leadership and adaptability skills; a proven ability to lead teams through the unique challenges encountered on each project while successfully achieving key goals and objectives.

A skilled communicator with experience influencing and shaping the image of a complex Division / Business Unit

Consistently demonstrates clear and concise written and verbal communication skills

Proven influencing and relationship management skills

Fluent in English
Education:
Bachelor's/University degree in Sustainability, Engineering, design or related technical degree

Professional/CharteredEngineeringlicense/certificationbeneficial

Membership of a Sustainability/Environmental professional association beneficial

Energy Management certification/license beneficial
For more information please check the Link
Latest Fellowships
Latest Grants
Latest News
© Renalysis Consultants Pvt Ltd