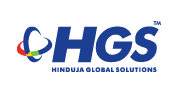 HGS
Hinduja Global Solutions is a business process management organization. Part of the multi-billion dollar conglomerate Hinduja Group, with over 42,190 employees across 72 "delivery centers" in seven countries. For the year ended 31 March 2019, HGS had revenues of US$689 million.
HGS has a dream. A dream they've treasured for years together that they strive to fulfil every single day. It is a dream of building a....
A majority of India's population lives in rural areas where the weather condition of medical facilities is deplorable. India's p....
© Renalysis Consultants Pvt Ltd