Back to the Job Listing
Post a Job announcement
Advertise with us
Online store
Subscribe our Weekly Newsletter
More Jobs
---------------------------------------------
Director - Namma18 Pincode Project, Catalyse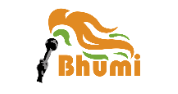 Organization: Bhumi
Apply By: 13 Jun 2023
Location: Chennai(Tamil Nadu)
About the Organization
Bhumi was founded on August 15, 2006 by a group of friends, who believed that every underprivileged child deserves quality education. Since then, Bhumi has transformed this conviction into a volunteering opportunity for India's youth, launching a snowball effect of nurturing talent on the path to an educated, poverty-free India.
Vision
To help build a more influential, equal and socially conscious society.
Mission
To drive social change by fostering an environment where young adults and children learn, lead, and thrive
About The Pincode Project:
Namma18 is a unique action research project in Chennai 600018. The idea is to create a hyperlocal model of volunteering that will reach out to the entire local population within the pincode with thousands of opportunities to volunteer in social and civic activities over a year. The goal is to provide options across multiple causes, types of volunteering work, timings and days of the week combinations in a variety of volunteering activities throughout the year, directly and through community-based organisations.
The project promises to be a revolutionary one for the volunteering ecosystem in India with massive scope for scaling and replicability across the country.
Job Description
Bhumi is seeking to hire a dynamic Project Leader to strategize and implement the project. S/he will be instrumental in building the pilot initiative over the next 1-1.5 years, including all aspects of project planning, management, and execution required to make this happen. A successful leader should be able to manage the project, partnerships and raise the required support for the project.
Job Responsibilities
Strategize and execute the project to maximise volunteering within the pincode of Chennai 600018

Lead the efforts to identify and create a large number of volunteering opportunities (approx. 100,000 within the pin code) - across cause area, time availability, skills needed, and accessibility - by engaging local organizations, civic groups, public institutions (schools, hospitals, police & fire station, etc).

Support marketing communications in promoting these volunteering opportunities by using a variety of media aiming for high volunteer conversion, completion, and retention rates.

Lead partnerships and managing relationships with all stakeholder groups including community-based organisations, the government and funding organisations. Ensure the necessary funds and support for the project is raised,

Ensuring volunteer pipelines across the pin code to source volunteers - school and college students, working professionals, homemakers, senior citizens, etc.

Manage and motivate a team of 3-5 full-time team members and oversee coordination with more than 50 volunteer leaders within the pin code.
Other Responsibilities:
Creating a detailed, overall plan for the opportunity, organizational, and volunteer mapping across the pin code.

Responsible for building and documenting all processes, learning, and insights from the project. Create an open-source blueprint for the project to be replicated it in any other location.

Attend key meetings with important stakeholders across the pin code.
Why is it a great role/what's in it for you?
Great program and people management experience at a large scale.

Engage with various stakeholders - citizens, bureaucrats, entrepreneurs, non-profit founders, policymakers, RWAs, etc.

Use your skills to catalyse significant social impact through volunteers.

Tremendous learning and growth opportunities - not only through the networks you build in the role, but hands-on learning working with the sharpest minds.

Chance to build a revolutionary model for large-scale volunteering and civic engagement in India with scope for replicability and scaling up!

Work in a dynamic, mission-driven work environment that thrives on being outcome-driven and is committed to large-scale social impact.
Education Qualification/Required Skills & Experience
Minimum 5-7 years of prior experience preferably in Project management

Experience of running a start-up would be an advantage

Fundraising experience would be an advantage

Prior volunteering experience is mandatory.

Any graduate
Knowledge, Skills and Abilities:
Passionate about volunteering and promoting volunteerism

Should be resident of Chennai pincode 600018, or willing to relocate

Good computer knowledge and MS office skills. Familiarity with using the Internet - doing online research, compiling and putting things together, Google Docs, Social Media, etc.

Strong conceptual, planning, operational and analytical skills.

Good interpersonal and persuasive skills to engage a wide variety of stakeholders - citizens, bureaucrats, entrepreneurs, non-profit founders, policymakers, etc.

Ability to manage and implement programs and "get results" as the core focus

Very responsive - quick to get back to people, always available.

Fluent in English and Tamil communication (written & spoken).

Reliable& Dependable - punctual, good at meeting deadlines, and taking ownership of the project and its outcomes.
Other Information:
Reporting to: Co-founder, Bhumi

Designation: Director – Senior Manager, based on the candidate's profile

Expected joining date: Immediate

Remuneration: Based on the candidate's profile

Minimum commitment: 2 years

Scope: Full-time, be willing to work on ALL the weekends - this project is likely to have greater engagement over the weekends (since that is when a large number of people will volunteer, meetings will get set up, etc). You will, however, have a weekly off.
For more information please check the Link
Latest Fellowships
Latest Grants
Latest News
© Renalysis Consultants Pvt Ltd