Back to the Call for Papers Listing
Post a Call for Papers
Advertise with us
Online store
Subscribe our Weekly Newsletter
More Call for Papers
---------------------------------------------
Call for Papers - Blockchain assisted Technologies for Sustainable Healthcare System (BTSH2023)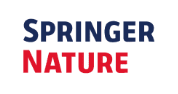 Organization Name: Springer Nature
Apply By: 15 Jul 2023
Location:
Presentation Date: 01 Jan. 1970 - 01 Jan. 1970
About the Organization
We are a global and progressive business, founded on a heritage of trusted and respected brands – including Springer, founded in 1842, Macmillan, founded in 1843 and Nature, first published in 1869.
Nearly two centuries of progress and advancement in science and education have helped shape the business we are today. Research and learning continues to be the cornerstone of progress, and we will continue to open doors to discovery through trusted brands and innovative products and services. Springer Nature Group was created in May 2015 through the combination of Nature Publishing Group, Macmillan Education and Springer Science+Business Media.
About the Call for Papers
This book highlights how blockchain and other emerging technologies can improve a sustainable healthcare system's services, processes, and applications. This book covers theoretical and practical elements of blockchain technology and analyzes the possibilities, problems, applications, and research in the blockchain-based sustainable healthcare applications field. It will provide all the necessary information for readers, blockchain practitioners, researchers, database professionals, etc. Furthermore, the book identifies current literature gaps on the application of blockchain technology in the sustainable healthcare industry. This book will also be helpful for novices, experts, and writers who want to write research papers and get the technical information they need to read them.
The objectives of this book are:
The main objective of this book is to provide an in-depth analysis of the role of emerging blockchain-assisted technologies in building sustainable next-generation healthcare systems. The book aims to explore the various applications of blockchain technology in healthcare, including medical data management, clinical trials, medical insurance, and supply chain tracking. The book also covers topics such as security, privacy, data analytics, AI, and cloud computing as they relate to blockchain-assisted healthcare systems.
How to Apply
Chapter abstract/proposal submission deadline: 15 July 2023
Abstract/Full Chapter Submission Link:
https://easychair.org/conferences/?conf=btshs2023
For more information please check the Link
Latest Online Store
Latest Tenders And EOIs
Latest News
© Renalysis Consultants Pvt Ltd