Back to the Call for Papers Listing
Post a Call for Papers
Advertise with us
Online store
Subscribe our Weekly Newsletter
More Call for Papers
---------------------------------------------
Call for Papers - International Conference on Dynamics of Globalization: Fragmentation and Shifting Patterns of International Relations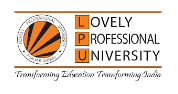 Organization Name: Lovely Professional University (LPU)
Apply By: 15 Oct 2023
Location: Punjab
Presentation Date: 21 Oct. 2023 - 21 Oct. 2023
About the Organization
Lovely Professional University (LPU), Phagwara is a leading and progressive deemed University in state of Punjab has more than 30000+ students, 2000+ faculty members and is offering more than 200+ programmes. LPU envisions the achievement of organizational goals not only by conferring education par excellence, but also through elevating the level of thinking and attitude of its students by inculcating in them the values of inventiveness, entrepreneurship and service to society by making practical use of the learning received. LPU has created a culture of cross-pollination between its 17 schools ranging from Agriculture to IT to MBA and Creative Arts. This culture has produced some astounding innovations like Sitaby, a posture correction device and created a sustainable development of the Kanjali Wetland through an innovative floating Island. With this LPU has been achieving what it set out for. The University has three faculties Lovely Faculty of Technology & Sciences (LFTS), Lovely Faculty of Applied Medical Sciences (LFAMS) and Lovely Faculty of Business and Arts (LFBA) and catering engineering, agriculture, sciences, design, management, health education and social science etc. The major strength lies in establishing new programs with society values and industry demand. The university has created Research & Innovation wing which majorly focused on to promote Research & Innovation among faculty members, students and transfer the developed technology to the industries. The diversity and integrity is strength of University. The major strength of LPU lies in its wide community link, large number of students and faculties of various streams, state of the art infrastructure, laboratories & innovation studio. The research & innovation outcome has been resulted in 402 patents in last 5 years. University is also a partner of "Global Innovation Hub" established by Govt. of Punjab.
About the Conference
Globalization and Fragmentation symbolize the concurrent and universal processes of the post-Cold War era that make them significant political and sociological issues. While some authors see these processes as the beginning of contemporary democracy and "true human history," others see them as the destruction of authentic human existence that leads to instability, risk, and even global anarchy. Thus, these two processes raise some very important theoretical as well as practical issues about the reemergence of cold war between the superpowers, uneven development, tariff barriers, protectionism, global inequality, democratization, populist and authoritarian regimes, cultural hegemony, and so on. While the processes of globalization are panning out in the world in diverse ways, there are tendencies of fragmentation at play at the same time in the form of multifarious conflicts going on in different parts of the world. The territorial conflicts of Russia-Ukraine, Palestine-Israel, Crimea-Russia-Ukraine, Armenia-Azerbaijan, Senkaku/Diaoyu islands (South China Sea), India-Pakistan, India-China, and so on have the potential to spill-over and snowball into the territories of other regions creating huge instabilities leading to fragmentation. To consider these issues of integration and fragmentation, there is a need to delve on the questions facing the current world. Some of these questions include: What do the processes of globalization and fragmentation signify? What do the processes of globalization and fragmentation mean for the developing countries? Is cold war reemerging between the USA and Russia? How has global politics changed in recent years in relation to the issues of power, security and justice? What is the balance between continuity and change in global politics? Are the developing countries benefitting from the process of globalization, or is there the "development of underdevelopment" in these countries? What is the direction that we are moving towards - a globalized world or a fragmented one?
Objectives:
Bring together professionals in the field of Social Sciences from around the globe with the purpose of encouraging innovative ideas and sharing diversified knowledge and international experiences.

To give renowned academics, research scholars, and experts a platform for dissemination of information and the presentation of ongoing research through scholarly publications.

Give the participants essential exposure to encourage the best possible use of research knowledge.

Facilitate career development of all participants and provide opportunities to network and build connections with professionals with shared interests
How to Apply
For more information please check the Link
Latest Online Store
Latest Tenders And EOIs
Latest News
© Renalysis Consultants Pvt Ltd