Back to the Call for Papers Listing
Post a Call for Papers
Advertise with us
Online store
Subscribe our Weekly Newsletter
More Call for Papers
---------------------------------------------
Call for Papers - 1st International Conference on Sustainable Energy Sources, Technologies and Systems 2023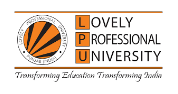 Organization Name: Lovely Professional University (LPU)
Apply By: 30 Jun 2023
Location: Punjab
Presentation Date: 03 Aug. 2023 - 05 Aug. 2023
About the Organization
Lovely Professional University (LPU), Phagwara is a leading and progressive deemed University in state of Punjab has more than 30000+ students, 2000+ faculty members and is offering more than 200+ programmes. LPU envisions the achievement of organizational goals not only by conferring education par excellence, but also through elevating the level of thinking and attitude of its students by inculcating in them the values of inventiveness, entrepreneurship and service to society by making practical use of the learning received. LPU has created a culture of cross-pollination between its 17 schools ranging from Agriculture to IT to MBA and Creative Arts. This culture has produced some astounding innovations like Sitaby, a posture correction device and created a sustainable development of the Kanjali Wetland through an innovative floating Island. With this LPU has been achieving what it set out for. The University has three faculties Lovely Faculty of Technology & Sciences (LFTS), Lovely Faculty of Applied Medical Sciences (LFAMS) and Lovely Faculty of Business and Arts (LFBA) and catering engineering, agriculture, sciences, design, management, health education and social science etc. The major strength lies in establishing new programs with society values and industry demand. The university has created Research & Innovation wing which majorly focused on to promote Research & Innovation among faculty members, students and transfer the developed technology to the industries. The diversity and integrity is strength of University. The major strength of LPU lies in its wide community link, large number of students and faculties of various streams, state of the art infrastructure, laboratories & innovation studio. The research & innovation outcome has been resulted in 402 patents in last 5 years. University is also a partner of "Global Innovation Hub" established by Govt. of Punjab.
About the Conference
Energy is backbone of any society for its sustainability. However, sustainability of the society is at risk due to continuously increasing energy demand, rampant use of limited fossil fuels and their adverse impact on the environment. Burning of fossil fuels create pollution and increases temperature of earth atmosphere, which eventually leads unfavourable conditions for food grain, soil fertility, potable water, human health and inconsistency in the natural processes (e.g. shifting the seasons). As a result, focus on of the scientific community, politicians, governments, policy and decision makers has shifted to explore and utilize the sustainable energy resources, conversion technologies, efficient process and system utilizing energy in sustainable manner that can ensure the sustainability of society in future. Recently, significant efforts have been made in different areas for developing and innovating technologies and processes for utilizing fossil fuels sustainably and conversion, utilization of renewable energy sources, preserving water resources, organic farming, food management and security, energy sufficient architecture etc. In order to ensure the sustainability, developed technologies and process are being demonstrated and implemented, low cost and highly efficient materials are explored, promotional policies are developed and new capacity buildings programs are offered. The progress and developments in the listed areas are required to be shared among the global stakeholders for speedy replication, progress and development and ensuring the sustainability of natural systems to provide the natural resources and ecosystem services on which the economy and society depend. The aim of the conference is to bring all the stake holders of sustainable development and climate change to one platform to discuss the progress, achievements and advancements in processes, methodologies, techniques, technologies, policies, education and governances that can effectively and economically contribute in addressing the issues hindering the sustainable development of the society and severely impacting the climate change. Through this conference we offer an opportunity to exchange new and advancements in the area of listed themes and subthemes among stakeholders for further speedy progress in sustainability and limiting the rise in global temperature. Moreover, the conference opens new doors for networking and initiating the bilateral and multilateral interdisciplinary research in areas of mutual interests for achieving the sustainable development goals (SDGs), which is essentially required limiting global warming (rise in global temperature less than 2 °C or even 1.5 °C by the end of this century) and reducing adverse impact on the agriculture, infrastructure and society.
Objectives:
The main objectives of the conference are:

To bring experts and other stakeholders of sustainable development on a common platform

To offer the conducive environment to the stakeholders for exchanging their ideas, opinions and research outcomes that appropriately address the issues of sustainability and climate change

To identify the suitable technologies, tools and processes that can ensure the sustainable global society

To document the innovative and economical viable options for sustainable development for future reference

To enable young researchers to explore the opportunities to work with top global scientists in the areas of sustainable development and climate change
How to Apply
Paper Submission Deadline: 30th June 2023
For more information please check the Link
Latest Online Store
Latest Tenders And EOIs
Latest News
© Renalysis Consultants Pvt Ltd