Back to the Job Listing
Post a Job announcement
Advertise with us
Online store
Subscribe our Weekly Newsletter
More Jobs
---------------------------------------------
CSR - Associate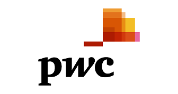 Organization: PWC
Apply By: 02 Dec 2023
Location: Ahmedabad(Gujarat)
About the Organization.
Your career is just that; yours. You choose it. You live it. You make it happen.To get the best from it, you need the best opportunities. That's why opportunities are at the heart of a career with us. Opportunities for you to grow as an individual, to build lasting relationships and make an impact in a place where people, quality and value mean everything.
Job Description
A career in Corporate Sustainability and Social Responsibility, within Internal Firm Services, will provide you with the opportunity to deliver positive social impact with measurable, long lasting results in the areas of youth education, social inclusion and the environment. You'll focus on coordinating and overseeing the organisation's charitable activities, designing and implementing programmes to ensure safe working conditions and compliance with all environmental regulations, and developing policies and programmes to ensure organisational awareness of government legislation and regulatory issues that affect the organisation.
Our Sustainability and Social Responsibility team works to enhance PwC's brand and reputation as a socially responsible leader. As part of the team, you'll help us plan initiatives that continue to make PwC a reliable and socially responsible partner in the accounting market place, our communities, and to our existing and potential clients.
Job Responsibilities
Project Management:
Projects identified using the allocated budget for the Ahmedabad offices is to be empaneled through the mandatory selection criteria and policy formed by PwC India Foundation.

Liaise with NGO partners, review ongoing work and enable enhancing effectiveness of the projects and communicate regularly with all stake holders and report to the Central CR team periodically.

Periodic review of due diligence, grant agreement & reports to be completed and shared with the central CR team.

Create outcome assessment formats for the projects. Visit each project at periodic intervals. Prepare project visit reports and update them with the Central CR team periodically.

Managing grant agreements, risk and independence checks as per PwC due diligence protocols

Reporting responsibility to Central team for central roles and responsibilities

Performing other duties as required Employee Volunteer Engagement:

The coordinator will organize CR events for employees from the Ahmedabad office.

CR initiatives to be organized through innovative means and are to be in line with PwC India Foundation's strategic theme areas.

Organize visits for employees through various CR activities to project sites. Organize CR events for employees with the allocated volunteering budget and also ensure participation of Regional Managing Partner and Regional CR Oversight Partner periodically.

Apart from the general and skilled volunteering events, initiate, support and complete pro bono projects for Ahmedabad office/s. Also create unique CR campaigns within the firm.

Communication – Managing internal and external communication piece for the region. Ensure that the volunteering activities organized in the Ahmedabad office/s are covered as stories on the internal portal and external social media platforms with the support from the Central CR.

Prepare necessary content for press release during project inaugurations at the Ahmedabad office/s with the support from the Central CR team.
Central Reporting Responsibilities
Reporting to the central team for various reports/ MIS as per internal requirements

Assisting the central team on various communication matters

Additionally, assist the Central CR team in conducting research, plan and expand the activities by identifying opportunities within the PwC India Foundation's thrust areas, assist in central projects, initiatives, and communications matters
Education Qualification/Required Skills & Experience
An advanced university degree (Master's degree or higher) in Development Studies, Social

Work, Humanitarian Aid and Response or a related field

Good communication skills

Project management skills

Leadership skills

Team building skills

Social Sector Domain experience

Domain experience on ESG (Environment, Social and Governance)

Should have an experience of conducting Volunteering activities

Volunteering experience
For more information please check the Link
Latest Fellowships
Latest Grants
Latest News
© Renalysis Consultants Pvt Ltd