5 Digital Marketing Strategies That Create a Wider Reach For NGOs in India
Visibility and public awareness are crucial for any organisation to grow. For Non-Governmental Organisations (NGO's), it is necessary to be visible among grant-funding agencies, corporations, and the general public. The more people know about the good work being done, the more support the NGO will receive to create a larger impact.
However for people to donate, volunteer, or share your work they must be aware that your organisation exists.
With over 3.3 million registered NGOs in India, the struggle to stand out is very real. The struggle gets harder when your work is related to local issues that many across the country and world may not relate to.
This can be communicated through digital mediums such as websites and social media pages. A non-profit organisation's homepage is often the first point of contact with potential donors. If its design and information don't connect with them to your mission, the visitors may leave without taking any action.
Here are five digital marketing strategies that NGOs can follow to make their website stand out, appeal to the audience, and attract donors.

1. Optimizing content
To ensure a smooth user experience, it is important to optimise the content you post online. This means, checking for spelling errors in captions or names. Editing pictures to ensure they are not blurry or cropped. Optimising videos helps to reduce the buffering or the time it takes to load and play.
Remember that the audience will not spend more than a few seconds on your page or your posts. So it is important to grab their attention immediately. Apart from this, the use of high-quality images and videos will also strengthen the appeal.
Bonus tip: Avoid the use of flashy pop-ups or advertisements on the home page. This can disturb a user's experience and prompt them to exit your page.
2. Have a social presence
Despite the size of your organisation, a social media presence is vital for creating awareness. If you don't have one - it is time to create one today! Most social media applications are free of cost, help to engage with the audience, connect with peers, and raise awareness about your organisation's mission.
Picking the right social media platform is also important. Every platform has different kinds of audiences, marketing tools and opportunities. While starting, it is important to stick with one or two applications. This helps to create a strong presence at one place first and then branch out to others.
To get the audience's attention, you could share posts with motivational stories about people whose lives have changed with the NGO's help. Or you could share their first-hand experience. By regularly sharing such content and engaging with followers you can spread the word about your mission.
3. Email marketing
Email marketing can help you stay on top and connect with benefactors. By sending emails to your audience, you can directly share the mission in a first-person manner. In the emails, you could share posters, a story, video, newsletters or anything to communicate the work done by the NGO.
The advantages include:
A loyal donor base
Large reach
More donations
Emails are a great tool for fundraising. After reading or watching the work done by the NGO, those who relate to the cause can donate. Or they would share it among their peer groups.
4. Crowdfunding
Crowdfunding platforms connect NGOs directly with donors. They allow donors to find suitable causes that match their interests and provide a space for NGOs to showcase their mission. Unlike the traditional door-to-door fundraising, these platforms allow organisations to break geographical barriers and appeal to donors across the globe.
First, the platform allows you to start a campaign in the form of documentaries, first-person appeals, or text-based stories. Then, this is shared on their website and social media handles to raise awareness along with a call-to-action and payment link. This helps donors who wish to support the cause to make online payments with ease.
To strengthen their campaign, some crowd-funding platforms offer multimedia services for an extra charge.
5. Paid promotions
Many NGOs do not focus on a budget for marketing or promotional events. However, once in a while it is important to promote your page, posts, videos or campaigns to get viewed by a unique audience. Paid promotions help to spread the word faster. Some applications even offer marketing tools that allow you to target ideal candidates through demographics, behaviours and interests.
Through paid promotions, you can make your content reach a wide audience and appeal to them to support your mission. To make promotions budget-friendly, NGOs can plan monthly or bi-monthly promotions and strategies accordingly.
Source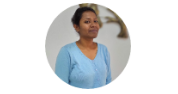 Roshini Muthukumar, a native of Chennai, started her career as a content writer but made a switch to journalism to pursue her passion. She has experience writing about human interest stories, innovative technology, entrepreneurs, research blogs, and more. Previously, Roshini has done internships with The Hindu, Metroplus and worked as a correspondent with The Better India.
© Renalysis Consultants Pvt Ltd