Strengthening NGOs Capacity Through Resource Mobilization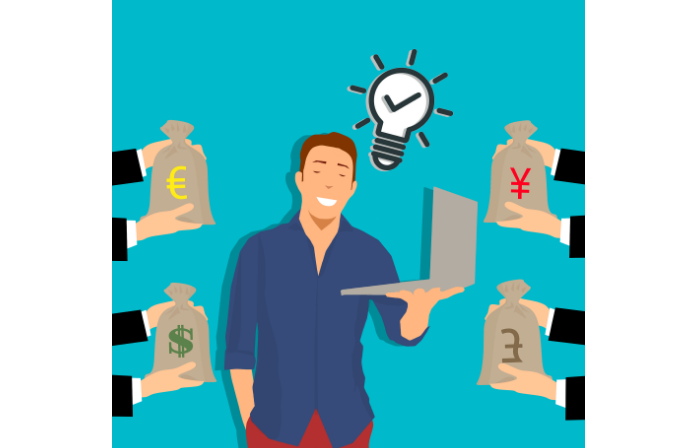 The work done by non-governmental organizations (NGOs) to preserve the arts and culture, help the ill and destitute, and safeguard the environment is by its very nature, not profitable. Historically, NGOs have relied on the kindness and generosity of people to fund their operations through grants and donations.
Sadly, NGOs today discover that these old financing sources are frequently insufficient to cover rising costs and expanding requirements. Additionally, it is challenging for NGOs to perform long-term planning, develop their services, or realize their full potential due to restrictions placed on many grants and donations and the unpredictability of this money over time.
When the costs of an NGO's core activities exceed the inflow of grants and donations, it is forced to either reduce the quantity and/or quality of its work or find new sources of funds to cover the difference. Reaching out to new donors with innovative fund-raising approaches is usually the first step.
AT fundraisers, we often come across the term 'resource mobilization.' Although technical in sense, it merely means mobilizing resources. Now resources can include many different things, not just money, for your organization. Apart from money, you can also raise support from volunteers; you can also receive material donations for your NGO, or you can get in-kind contributions from your community.
So, to put all these sources of support into one kitty (including cash donations), we refer to them collectively as 'resource mobilization.'
Strategies for resource mobilization
As said above, resource mobilization can include both cash and in-kind support.
To further understand what this process is, we will break up these different types of support below. Further, these are also strategies for resource mobilization.
Submitting proposals to a typical donor agency is the most convenient way of getting support.
Organize fundraising events where you invite guests and request donations for your organization.
Donation boxes where you request small amounts of money from the public.
Collecting in-kind contributions such as used clothes, furniture, books, vehicles or even buildings.
Volunteer support where volunteers provide their time and resources to support the work of your organization.
Income from business-oriented projects of your organization like selling of publications, offering consultancies, microfinance, microinsurance or micro-enterprise-based activities.
Before getting started
Before you begin to mobilize resources for your NGO, here are two important aspects to bear in mind –
Understand your donors
When you understand your donors and what matters to them, you'll be able to connect to them in a meaningful and relevant way. If it's helpful, create donor profiles or donor personas to visualize your typical supporters. Think about your donors. Where are they located? What's their average age? What's the best way to reach them? How do they like to be addressed? What's their communication style? What do they care about? What drives them and motivates them?
Set achievable goals
To successfully raise funds, your NGO needs to set donor acquisition goals. Understand how much money you need to raise this year to progress towards your mission, balancing that out with results from the past. Make sure to set a timeline for these goals.
Your reputation or the way others view your organization and work is built by many years of credible results and relationships that make a difference to your community and by processes that are transparent to the public and accountable to your stakeholders.
A positive image can help funders feel confident about supporting your organization. Your image is based on the effectiveness of your programs, the organization's technical expertise, staff and board credibility, and resource mobilization.
Source
Roshini Muthukumar, a native of Chennai, started her career as a content writer but made a switch to journalism to pursue her passion. She has experience writing about human interest stories, innovative technology, entrepreneurs, research blogs, and more. Previously, Roshini has done internships with The Hindu, Metroplus and worked as a correspondent with The Better India.
© Renalysis Consultants Pvt Ltd