How Online Gaming Platforms Are Helping Charities in Fundraising in India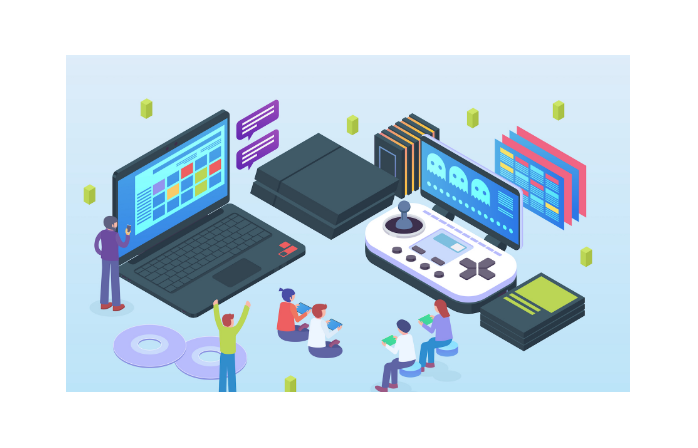 Fundraising through gaming platforms is an emerging trend globally and COVID19 has made it a more prominent channel of fundraising. Many gaming platforms are now partnering with charities to raise funds for them.
Look around and you will spot technology in front of you. The boom in technology has opened up the doors for vivid opportunities. Today a single mobile app or website provides solutions to many of our queries. It is a one-stop solution to all our needs. Mobile market is flooded with a variety of applications be it music, social media, video, games, mobile wallets, e-commerce etc. Recently a report states that gaming is the third most popular app type, sharing the stand with music apps. Half of the app users have opened the gaming app in a week. It is the second most popular type of app for 18-20-year-olds, with 2/3 having played a game in the last seven days.
Gaming Industry is making headway towards a new era. Games are being played worldwide by millions of people every day on their computer, mobile phones and consoles. The boom in technology, corporate involvement, free internet, innovation and many more made 2019 a remunerative year for the growth of the gaming industry in India. Gamers and gaming companies are embracing new gaming technologies like augmented reality (AR) and virtual reality (VR).
With the rise in number of smartphone users, Mobile Gaming in India is reaching new heights each day. The demand for games in India is on an upward curve and thus companies like Paytm, Tencent, Nazara, WinZo are investing in the gaming market of India. "According to a report by Google-KPMG, the online gaming segment is pegged at $1.1 billion by 2021. India comes among the top five mobile gaming markets in the world and is said to 300 million gamers in FY 19."
Gamification- Engaging people towards Charity
With the boom in technology and increase in popularity of smartphones, charities are looking for innovative avenues to engage with the public. Gamification is in the trend due to vast user engagement and cost effectiveness and thus being used by the charity sector to spread awareness and create fundraise. Gamification is not just limited to playing games, but can also be leveraged as a platform to acquire user attention towards the social cause. Gamers form a major part of philanthropic donors paving the way for the game developers to create meaningful games to help meet the charities' objective. Games being more interactive and user-friendly can attract larger audiences of all the age-groups. Being able to visualise while playing creates a real-time experience for the user and therefore players are able to connect more.
One of the leading examples for Gamification is Dream 11, an online fantasy gaming platform of India. It allows users to create a virtual team of real-life players and earn points based on the performances of these players in real matches. Dream11 through its philanthropic arm, Dream11 Foundation aims to help people in their time of need. Dream11 Foundation pledged INR 3 crores to support IFSG's athlete support programme, Stars of Tomorrow. Another gaming platform like PokerBaazi has been involved in social welfare initiatives such as the 2018 Kerala Flood Relief, Clean Yamuna campaign and sustainable food development system for underprivileged kids in the past.
Gaming Philanthropy in the times of COVID-19 Pandemic
PUBG tops the most popular mobile games list worldwide with over 400 million downloads, earning revenue of around $146 million in 2019. While COVID-19 has shown no sign of ending, people are looking for how to kill free time due to a lockdown and PUBG Mobile is obviously amongst their top choices. PUBG mobile monthly user count in India hits 19 million in 30 days during the course of pandemic. 8Bit Thug collaborated with famous pro players, gaming content creators across India to organise a 2-day charity stream Gamers Stand in India and raised a total of INR 11.35 lakhs for PM CARES fund within 8 hours alluring 2 million views. Ludo King is witnessing a huge spike in traffic with over 50 million active users and 330 million downloads in India. Google recently relaunched its interactive series of doodle games.
Non-Profits raise money for Charity through Games
Feeding India, Maker's Asylum and 4DogSake received around INR 25K via #GamingForGood, a PUBG mobile charity tournament organised by Fnatic, Loco, Villager Esports, One Plus and Homegrown last month. All community members, e-sports fans and viewers tuning in to the live-stream were able to donate to the cause. Contributions could also be made in any amounts via Paytm donations to the official GamingForGood number. Online game store Humble Bundle is offering video games and ebooks worth $1,071 for $30. The complete proceeds from the sale of the bundle will be donated to support organisations responding to COVID-19 cases. Feeding India in collaboration with Dream11 foundation supported 4000 families in Mumbai with ration kits during COVID-19 outbreak.
Various ways through which NGOs can leverage Gaming Platforms to raise Funds
Matching the in-game donation as received by the users in the form of coins, points, etc. to cash or other in-kind donation and donating the same towards philanthropic causes.
Money collected through in-app purchases by selling merchandise based on the game characters. The same money can be donated for various charity purposes.
Fundraising through charity gaming events. Various gaming marathons can be organised supporting a particular charitable cause and the money collected through the marathon can then be donated.
Money raised by advertisements played during the games. NGOs can put in their advertisements which can be played in between the games. Advertisements can have a donate button or link to their respective website. Players can visit the website and then make the donation.
Donating a part of proceeding from the game towards charity.
The potential of games being huge can serve as a gateway to make users enter the philanthropic world, both by making donations in the form of money or in-kind ways and creating awareness about the social causes. We must thank the zeal of these gamers, through them NGOs are leveraging the gaming platforms for charitable purposes.
If you are a gaming platform and want to connect with charities, write to us at namrata@csrbox.org.
Source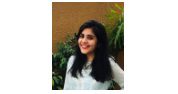 Namrata has been working with CSRBOX for a year now. After starting her career as a Software Engineer, some formative experiences have generated within her a passion for working in the social development sector along with the belief that improvements are not only desirable, they are demonstrably possible. Namrata loves traveling, reading, and dancing to the beats in her leisure time.
© Renalysis Consultants Pvt Ltd