Looking to Create Videos for Your Website? Check Out These Free Platforms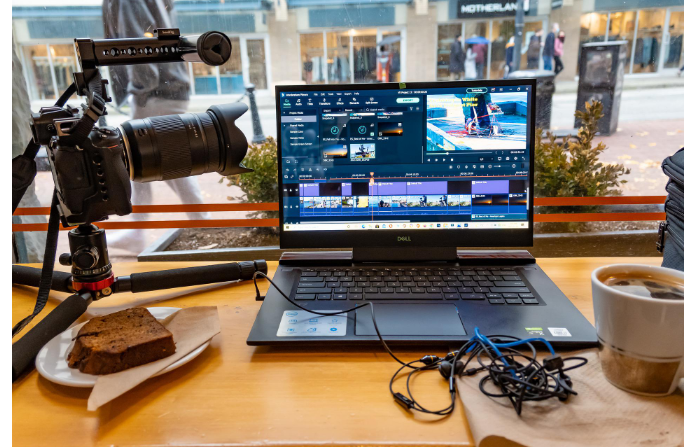 Video content is all but essential in today's multimedia digital world. Consumers increasingly expect video media as they navigate products and services, using it to inform their decision-making processes and educate themselves on important features. As a result, 87% of businesses are already using video marketing as a tool.
This number has only gone up with the economic changes wrought by the COVID-19 pandemic, and the market demand for video content will continue to grow as businesses of all sizes and industries realize the benefits it brings. But what makes video so important in attracting traffic and sales? The answer comes down to the accessibility, customer education opportunities, and engagement that video content offers.
Widely accessible
There are so many demands on our attention in the wide world of media. From the content articles that bombard us on social media to the social media campaigns that span all kinds of media, we are constantly inundated with content and images. Video stands above the rest, however, in terms of the accessibility it offers users.
Everyone wants a video for good reason. In video format, marketers can combine images, text, music, and more to tell the kind of stories and share the information they need to ensure customer success. If a picture is worth a thousand words then a video is worth millions.
Video communicates a story
Video is important because it can clearly communicate a story. This type of marketing works because it allows businesses to convey emotions and answer the essential doubts surrounding the marketing of products and services. Stories build empathy and can move greater audience numbers towards sales. As a result, storytelling is changing marketing and consumerism.
Audiences need stories to understand how products and services impact their lives. Taking cues from unexpected sources such as movies, businesses can build video content that allows a consumer base to connect to brands and content on an emotional level. In turn, you'll generate loyalty and returns that could never be possible otherwise.
Stories have been proven time and again to trump statistics in their power and comprehensibility. By integrating both in powerful video content, businesses can elevate their potential no matter the surrounding economic circumstances.
But, if you are a business that is just starting out, there may not be a budget to accommodate paid video production. In such situations, it is important to navigate through the internet and find free sources. However, this can be time consuming. So we made it easier for you by finding a few websites that allow free video editing on their platform.
LightWorks
Lightworks includes a simple and intuitive interface, making it so easy to get started. A video editor software that offers a collection of detailed video tutorials, Lightworks is one of the more accessible and easy to learn Linux video editing software options on this list.
Lightworks has a suite of original stock videos and music clips licensed for use in any videos you edit on the program, letting you give a polished look to any marketing video.
Features include:
High-quality simple trim functions for fast and precise video editing.
Real-time team project sharing.
Easy sharing of videos.
Support for a wide range of video formats.
Canva
Canva's video editing tool contains basic editing features such as timeline editing, splitting, trimming, and cutting. While it lacks the ability to add multiple layers to the timeline, you can still add as many layers and elements as you want in the storyboard itself.
Feature include:
Variety of video sizes free to customize.
Options to crop, resize, flip, rotate, and adjust the opacity of your video tracks.
To add a voiceover, you can use the in-app recorder available.
WeVideo
Another great video editing software you can try out is WeVideo. With its trimming, cutting, and splitting tools, you can edit the multiple layers of image, text, video, and audio you can add to the timeline editor.
Features:
Adjustment tools for rotating, flipping, scaling, repositioning, blurring, and coloring.
Add a voiceover using the in-app recorder provided.
Has a preset of animations, transitions, and overlays that are free to use.
Source
Roshini Muthukumar, a native of Chennai, started her career as a content writer but made a switch to journalism to pursue her passion. She has experience writing about human interest stories, innovative technology, entrepreneurs, research blogs, and more. Previously, Roshini has done internships with The Hindu, Metroplus and worked as a correspondent with The Better India.
© Renalysis Consultants Pvt Ltd